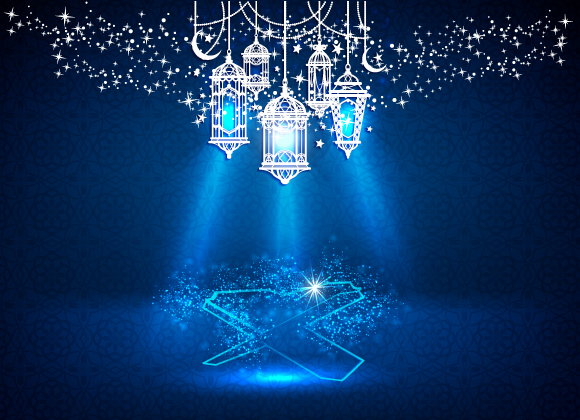 Ramadan holds different meaning for different people. For some, it is a feast in the evening hours and diet control in the morning hours. For others, it might be an excellent season for family reunions. In the Asian countries, some people tend to focus more on food and lavish iftaar parties in this month while others spend the night playing cricket and are asleep throughout the day.
This happens when people culturally follow the rules and regulations of Ramadan without knowing the immense blessings and virtues this month carries. When we explore and cruise through the authentic texts from the Quran and the Sunnah, we get to know what Ramadan is really about. This can help us get motivated, preventing us from spending the month in a mechanical way. Rather, we will cherish every minute of this blessed month and taste the sweetness of faith.
If you want to have a different Ramadan this time, way better than your previous ones, and feel an immense spiritual rush, this article is for you.
What exactly is this month of Ramadan and how is it significant? Let's begin –
Ramadan is the month of Allah's

mercy and blessings, a month to keep the obligatory fasting and a training session for Muslims to increase their taqwa levels.
How is it a Mercy?
"There has come to you Ramadan, a blessed month which Allah

has enjoined you to fast, during which the gates of heaven are opened and the gates of Hell are closed, and the rebellious devils are chained up. In it there is a night which is better than a thousand months, and whoever is deprived of its goodness is indeed deprived."  1
How does this month help us in spiritually getting closer to Allah

?
In one word: Fasting.
Allah

has made the purpose of fasting crystal clear in His Book:
"O you who have believed, decreed upon you is fasting as it was decreed upon those before you that you may become righteous." 2
And when we fast with this aim in mind, we come out feeling spiritually rejuvenated, and this feeling is wonderful! Fasting is an absolutely unique spiritual experience. It is an act of worship that testifies to our submission to Allah

; we can't go on without water or food normally, but for Allah

– we can, a thousand times over!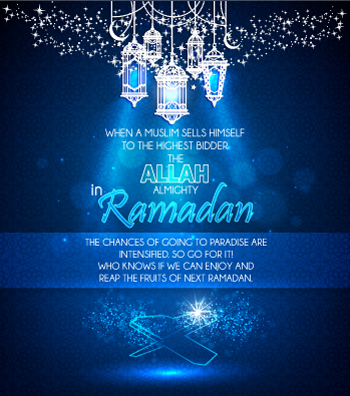 Fasting helps us develop a strong personality and character. Not giving in to the temptation of having a sip of cold water when no one is around really says volumes about a person's self control. It instills other great qualities in us such as patience, will-power and determination, which we need in our lives. Fasting helps us in achieving just that. It also instills humility in us by giving us a feeling of deprivation which the affluent ones normally never face. We learn that life isn't always perfect and this leads us to developing another important characteristic: generosity. We learn to give because we learn exactly how it feels to have nothing.
What are some things I can focus on to feel the sweetness of this month and reap its exclusive rewards?
Okay, this is the most interesting part of the article, so remember every tip given here and make sure you implement as much as you can.
Fast each day with this beautiful hadith in mind:
Whoever fasts Ramadan out of faith and in the hope of reward, his previous sins will be forgiven." 3
Pray every night with this hadith echoing every now and then in your head:
Narrated from Abu Hurayrah that the Prophet  said: "Whoever spends the nights of Ramadan in prayer out of faith and in the hope of reward, his previous sins will be forgiven." 4
And,
"Whoever prays qiyaam with the imam until he finishes, it will be recorded for him that he spent the whole night in prayer." 5
Break your fast and offer iftaar to others
"Whoever gives iftaar to one who is fasting will have a reward like his, without that detracting from the fasting person's reward in the slightest." 6
The combination of Ramadan plus the last third of the night makes it a super awesome time for acceptance of our duas.
That's the time when Allah

descends to bestow His bounty upon His slaves, to meet their needs and to relieve their distress. At this time of the night, He says, "Who will call upon Me, that I may answer Him? Who will ask of Me, that I may give him? Who will seek My forgiveness, that I may forgive him?" 7
Make dua when breaking your fast and try not to waste those priceless moments admiring your food. You can save that for later.


"At every breaking of the fast, Allah has people whom He redeems." 8
The night which can change our lives also comes in Ramadan, which makes it all more special!
"Verily, We have sent it (this Qur'an) down in the Night of Al-Qadr (Decree). And what will make you know what the Night of Al-Qadr (Decree) is?

The Night of Al-Qadr (Decree) is better than a thousand months (i.e. worshiping Allah in that night is better than worshiping Him a thousand months, i.e. 83 years and 4 months).

Therein descend the angels and the Rooh [Jibreel (Gabriel)] by Allah's Permission with all Decrees, (All that night), there is peace (and goodness from Allah to His believing slaves) until the appearance of dawn"  9
And –
"Whoever spends Laylat al-Qadr in prayer out of faith and in the hope of reward, will be forgiven his previous sins." 10
This is the night when prayers are answered and we don't want to miss it!
Exclusive virtues for those who get these opportunities:
The Prophet said, "When Ramadan comes, go for 'Umrah, for 'Umrah in Ramadan is equivalent to Hajj." According to a report narrated by Muslim, "… is equivalent to doing Hajj with me." 11
It was narrated in the hadeeth that the Prophet used to spend the last ten days of Ramadan in i'tikaaf until he passed away, then his wives observed i'tikaaf after him." 12
Narrated from Abu Ayyoob al-Ansaari: "Whoever fasts Ramadan then follows it with six days of Shawwaal, it will be like fasting for a lifetime." 13
This is the month which gives maximum rewards to the believers in terms of their efforts. It's as if their wages have been increased. When a Muslim sells himself to the Highest Bidder (the Allah Almighty) in this month, the chances of going to Paradise are intensified. So go for it! Who knows if we can enjoy and reap the fruits of next Ramadan.
From the hadeeth of Abu Hurayrah

who said that the Messenger of Allah

said: "When Ramadan comes, the gates of Paradise are opened and the gates of Hell are closed, and the devils are chained up." 14
So make sure you make the most of this blessed month insha'Allah.
Please share your thoughts in the comments section below. 🙂
Comments
comments