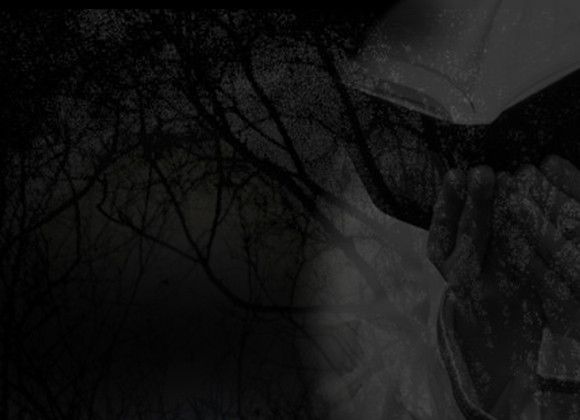 O, Woman of Substance,
How you shine,
Don't you believe this thought of mine?
You have a light in You,
And, its time you got your due.
I see it,
Radiating from your child's melodious lilt
I see it ,
Shining through the relaxed lines that on your husband's face  sit.
I see it ,
From the radiance that the eyes of your parents emit.
O Woman of Substance ,
I know how you burn to keep the fire in you going,
Because Allah

 built you with a nature that is bestowing.
O Sister of mine,
I know how hard you push yourself, come rain or shine
Just so that world around you doesn't fall apart
You keep stitching up your broken heart.
And when the winds of pain threaten to tear open the stitches
You simply ignore your heart that with pain twitches.
O Woman of Substance,
When  you are too tired to burn , gleam anyway,
When you are too fatigued to shine, sparkle anyway,
When you think you have nothing left to give, shimmer anyway.
You think, you can't give anymore?
Don't worry, Allah

 will from His bounty give you, so that you can give galore.
You think your heart cannot beat any more?
Don't worry, Allah

 will with His light, your heart restore.
O Woman of Substance,
Keep going,
And remember, Allah

  is the All Knowing.
I know its not easy,
But then, life is not meant to be breezy
Keep the fire in you burning,
And to Allah

, be always turning
Make His obedience Your fuel to blaze!
And to the zenith will He you, raise.
Allah  made Jannah for you,
So at the door of Jannah, join the Queue,
Where Fatimah

 leads the way,
To take you to your home in which forever you can stay.
O Woman of Substance,
There you can be with others like you,
Which includes Khadijah

, Maryam

and Asiya

 to name a few.
They await your arrival.
To celebrate your effort at survival
In this world that some times ignores your work
Which you do with immense effort.
O Woman of Substance,
This is not the time to slow down
Rather, its time to race for the crown.
One which you earned with your sweat and tears
Of which you are a rightful heir.
Made by Allah 

 with love and pride,
Wear it and in Paradise for eternity abide.
O Woman of Substance,
With my love and prayers, I am with You,
Hoping to be in Jannah with You.
— from a Sister of thine.
What did you feel after reading this poem? Please share your thoughts in the comments section below. 🙂

Comments
comments