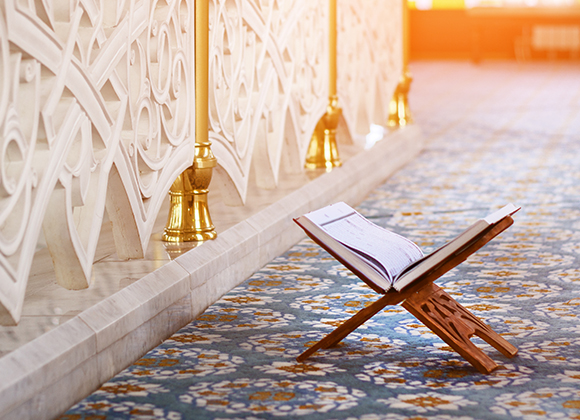 Have you always dreamt of memorizing the Quran but never got down to turning your dreams into reality? Did you know that there are multiple methods to memorize the Quran, which when used properly, can help you memorize the glorious words of Allah? In this article, we will look at multisensory learning, which uses visual, auditory, and kinesthetic-tactile techniques to enhance memory and learning. Scientists and researchers have applied multisensory techniques from as early as the 1920s to teach children with dyslexia.
The success of using multisensory techniques to enhance learning and memory in dyslexic children has since been applied across many disciplines of learning, especially in language learning and memorization. In this article, we will explore some specific multisensory learning techniques you can use to memorize the Quran more effectively, Insha'Allah. 
What type of learner are you?
Before we dive into the techniques, it's good to first determine what type of learning you lean towards. According to the VARK model, there are four primary types of learners: visual, auditory, reading/writing, and kinesthetic.
Not everyone fits squarely into one category. Some people can effectively learn using one mode of learning, while others have a multimodal preference and need to have the same material presented in several different modes in order to really learn it.
If you're not sure what type of learner you are, take this simple quiz to find out. Once you've determined your preferred mode of learning, let's take a look at the different learning techniques you can use to make your Quran memorization efforts more effective.
Memorization Techniques for Visual Learners
1. Obtain a second copy of the Mushaf or use a Quran app just for memorization
Many of imams and scholars of Quran were visual learners. If you're a visual learner, you can get a second copy or print off pages of the Quran and take it wherever you go. Highlight it, make marks, diagrams or charts on the blank side to help you memorize. This page becomes a flip card of sorts for you. You can even use the other side to test yourself by writing down either via transliteration or if you can write Arabic, write the verses off memory.
If you don't want the hassle of carrying around pieces of paper and prefer using technology, you can download a Quran app that allows you to read and practice your memorization at any time. The Quran Companion memorization app is a great tool to help you do this, and can add on an element of motivation as you'll collect 'Hasanah Points' for every letter you memorize with the app
2. Use Mindmaps
Mindmaps are not just an effective memorization technique for visual learners, it can also help you remember the meanings and themes of the verses you memorize. Learn more about how you can use mindmaps for Quran memorization with this tip from Qari Mubashir Anwar. 
3. Use Writing
Visual learners learn best with fun, visual aids. Try using mini whiteboards to larger boards specifically for memorization purposes and keep them in place you will see throughout the day. Write down the verses in Arabic or transliteration. Use many different colors to make it visually appealing! When testing yourself, erase it and rewrite off memory.
Memorization Techniques for Auditory Learners
1. Listen to the Verses you want to Memorize on Loop
Many Quran apps have audio looping functions. Simply select your favorite reciter, pick the verses you want to memorize, and play it on loop. As an auditory learner, listening to the verse repetitively is an effective way to memorize.
2. Record Yourself and Listen Back
Using your phone or Quran Companion's recording feature, you can record yourself reciting from memory. Play it back while reading the verse to check for mistakes and to check your accuracy for tajweed and makhraj.
3. Teach Someone Else
Teaching someone else what you've learned utilizes both speaking and listening, which work best for auditory learners, as well as reinforces your own revision. So it's like a double win! You can teach your kids, your spouse, or your friends. If you don't have someone you can regularly teach and practice with, just pretend to teach someone!
Check out these other ideas and Quran memorization tips for auditory learners.
Memorization Techniques for Reading/Writing & Kinesthetic Learners
1. Write down the Letters of Each Verse
Linking verses is one of the common challenges people face when memorizing. Writing down the first letter of every word on a separate sheet of paper as you read or recite the verses is an effective way for reading/writing and kinesthetic learners to connect the verses in memory. 
2. Trace the Letters with Your Finger as You Read/Memorize
Incorporating movement reinforces memory for kinesthetic learners. Try tracing or following the words with your finger, a pencil or touch pen as you read from the Quran or a Quran app. You should also check out Quran Companion's 'swipe to reveal' function that hides and reveals the Quran verse as you slide your finger back and forth.
3. Get physical
If you have a busy schedule, then this technique is perfect for you. Use a Quran app to listen to the audio of the verses you want to memorize on loop while driving, exercising, doing housework, or strolling in the park. By combining it with a physical activity that incorporates movement, you'll reinforce your learning as a kinesthetic learner.
Multimodal Learners
Finally, if you are a multimodal learner, simply experiment with all the different techniques to find out which ones work best for you. Once you have your favorite techniques, double down on it! Remember to also continually revise what you've memorized so that your memorization moves from short-term memory storage into long-term memory storage, Insha'Allah. 
If you want find out how you can further customize your Quran memorization journey to suit your learning style and busy schedule, check out the special Quran Memorization Foundation course that Qari Mubashir Anwar and Bilal Memon have for you.
About the Author:
Lisa Zahran is a writer and copywriter who has worked with New York Times bestselling authors and personal development organizations such as Productive Muslim and Mindvalley. As CCO at Quran Academy, she's authored a transformative ebook that can help make Quran memorization easier and more meaningful in your daily life. Experience this ebook plus a 14-day trial of Quran Companion for free today.
Comments
comments