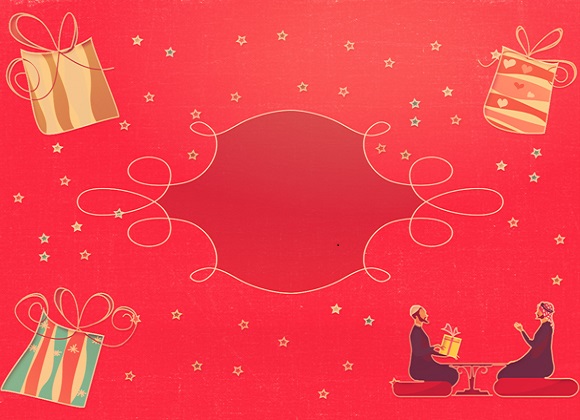 As Ahmed opens the door of his house; he thinks of the hard day he had; the mountain of paperwork that he has done, the deadlines that he has to fulfill the next day. He is still not able to rid himself of the nasty smell from the exhausts that filled the highway as cars moved along in a snail race. It took him ages to come back home. My life is so hard; from work to home and back to work, he thinks. Reviewing events of the day since his breakfast, he enters his home to find his wife, Fatima, waiting for him in despair.
As soon as she laid eyes on him, she starts pounding him with events of her day. A cry of a toddler makes it difficult to express all she has held inside for so long. Two other children noticed their father's arrival. They run and scream "Daddy! Daddy! You're home!" Fatima's voice is soon one of many. She feels worthless, lost, and drained.
Meanwhile, their neighbor's daughter hesitantly approaches her mother. She feels hopeless and drowning. Life sucks, passes through her mind. She struggles to express her emotions, but her mouth can't find the right words. "Sorry, I don't have time; go to your father." Her father without lifting his eyes from the TV says, "Later." No one cares about me, echoes through her head.
These two women have something in common. Both feel depressed, both reached out only to find themselves pushed back into their small, dark, cold corners where the sun doesn't shine and birds don't sing.
Husbands often think that their wives can't be tired, stressed, or depressed. "They do nothing! So how can they be?!", they think. They are all day home, while they, men, go out to do the 'real' work and face the 'real' stress and depression.
Parents often don't have time to observe their children and give them the attention they crave. "They are just kids! They don't know 'real' problems and the 'real' world yet!", so stress and depression they feel is just another stage in their young life. They will outgrow it!
A few weeks later, both families meet in the emergency. The husband sits beside the bed of his wife who collapsed at home. Depression and anxiety was the diagnosis doctor gave him. Their neighbors look at the lifeless body of their daughter. Blood soaking through her wrist bandages. She did not know what to do, so she thought of the easiest way out. It did not work out. She is still alive.
Anxiety and depression are real. You don't need to see a helpless body on a floor to realize that. It takes courage to speak up. Don't take your family members and friends for granted. When you truly love people, you will want them to be happy and healthy.
Look at the signs. Talk to them. Help them find professional help. Just as our bodies can wear out and need help to get better, our minds wear out too. A weak person is not the one who speaks of his weakness and sickness; it takes courage.
To find out more about depression and anxiety, and ways your can recognize their signs and help, watch the recordings of the IOU Solace 2015 online conference on mental well-being. Find the time. You might be able to relieve someone of his or her distress. You might save a life. You might be the one, who will have his has burden lessen on the Day of Judgment because of that. You might be the one who finds the courage to speak up and get better.
"And no one really loves a person, until he desired for him what he loves for himself." —Prophet Muhammad
Please leave your suggestions and thoughts in the comments section below. We would love to hear what you have to say. 🙂
Comments
comments