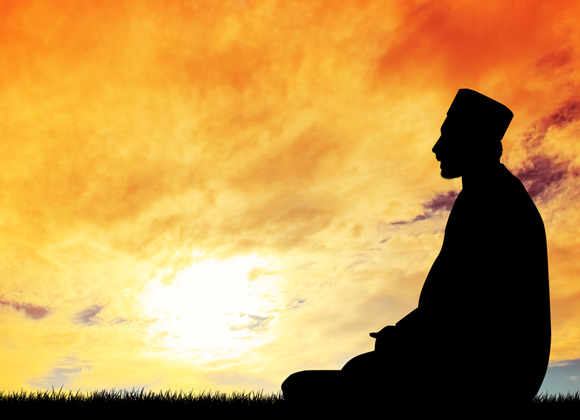 We bring nothing with us when we enter this world. Therefore, everything that's given to us in this life, like our families, bodies, food, air, etc.,  are blessings from Allah

. A believer is expected to show gratitude for all the things he is being blessed with. Being thankful and showing gratitude to Allah

 is one of the good traits of a believer.
Allah

 says in the Qur'an; 
"So remember Me; I will remember you. And be grateful to Me and do not deny Me." ( Al Baqarah 2:152 )
We can be thankful to Allah

for each and every blessing in many different ways. But did you know that Prophet

 made an exclusive mode of thanksgiving for one of the biological blessings we have?
Yes, our joints! He

 has told us to pay charity in order to show gratitude for this blessing.
One of the tremendous abilities Allah

 has given us is our mobility. Our joints are created and fixed to each other in such a way that we can move our bodies in all directions. Many of us take this blessing for granted or even fail to think about the worth of these joints. Prophet

 has ordered us to be thankful for this blessing each and every day!
Abu Dharr  reported:


The Prophet  said, "In the morning, charity is due on every joint bone of the body of everyone of you. Every utterance of Allah's Glorification (i.e., saying Subhan Allah) is an act of charity, and every utterance of His Praise (i.e., saying Al-hamdu lillah) is an act of charity and every utterance of declaration of His Greatness (i.e., saying La ilaha illAllah) is an act of charity; and enjoining M'aruf (good) is an act of charity, and forbidding Munkar (evil) is an act of charity, and two Rak'ah Duha prayers which one performs in the forenoon is equal to all this (in reward)." 1

From the aforementioned hadeeth, we learn that praying two units of Duha prayer everyday is sufficient for a believer in order to give thanks for all the joints he is blessed with. SubhanAllah! If charity was to be paid with money, everyone of us would not have been able to afford it. Regardless of  our financial status, all of us can surely pray two rakats each day as sadaqa. Alhamdulillah, Allah

 made this affair comfortable for all of us by showing us an easy way. Therefore, we must follow this beautiful practice of praying Duha prayer every day. Insha Allah, in this article, let us learn about Duha prayer.
Salatul-dhuha is also called as "salatush-shurooq" or "ishraaq prayer". It is given this name as it is prayed after "shurooq", which means "sun rise".
The time span for Duha Prayer:
The scholars have unanimously agreed that the Duha prayer can be prayed fifteen minutes after the fajr prayer and the time span for it ends ten or fifteen minutes before dhuhr prayer. In other words, the time span for the Duha prayer starts fifteen minutes after sun rise, and it ends ten or fifteen minutes before dhuhr prayer. Shaykh Ibn 'Uthaymeen explained the time span as being from a quarter of an hour after the sun has risen until ten minutes before dhuhr prayer. 2

The best time to offer Duha Prayer:
The best time to pray Duha prayer, as prescribed in sunnah, is to pray when the sun's heat become intense.
Zaid bin Arqam, on seeing some people praying in the forenoon, said:

They know well that prayer at another time than this is more excellent, for Allah's Messenger   said: The prayer of those who are penitent is observed when your weaned camels feel the heat of the sun. 3
The number of units for Duha prayer:
The minimum units for Duha prayer is two and the maximum is eight. Since this is a sunnah prayer, it's a recommended that we pray it two by two.
Abu Hurairah reported:

My Khalil (the Messenger of Allah  ) directed me to fast three days of each month, and to observe two Rak'ah Duha (optional prayer) at forenoon, and to perform the Witr prayer before going to bed.4

Our Prophet's

  advises are precise. His speech is saturated with powerful inspirations. He listed Duha prayer as one of the three good deeds when he gave an advice to Abu Hurairah

. This means that we should try our best to pray Duha prayer.
In a long narration, of a hadeethul Qudsi, Prophet

  said:

"..My slave does not draw closer to Me by anything more beloved to Me than that which I have made obligatory upon him, and My slave continues to draw closer to Me by doing nafil (supererogatory) deeds until I love him.." 5
Therefore if we continue to pray Duha prayer with the intention of giving thanks to Allah

 and growing closer to Him, we would be rewarded in both worlds by His will.
We hope you enjoyed reading this article and benefited from it. Please share your thoughts about this article in the comments section below. 🙂

Comments
comments