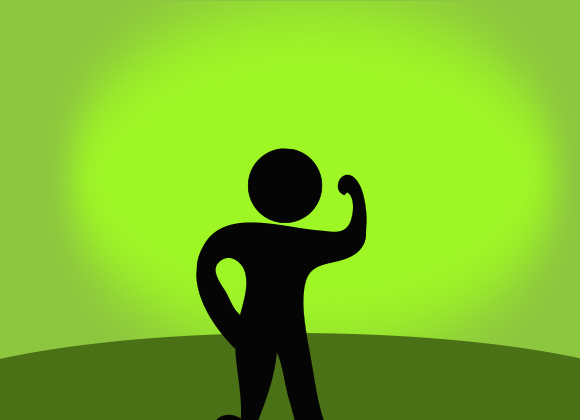 Congratulations!
You have been gifted the most beautiful house. The house of your dreams. It has everything you could ever dream about. And I know you want it badly. The only catch is that the house is on top of a mountain. But, once you are there, you needn't worry about coming down again, as everything you need, everyone who you need is up there. So it's all about making that one single trek up the mountain to reach that home of yours. It's okay, you know you can do it. All you need is to build some strength, pack the right supplies and you will be up that mountain and relaxing in the beauty and comfort of your dream home in no time!
I am not making this up.
This is indeed true. We all know that Paradise was created for you and me. What we need to do is prepare ourselves, train ourselves and pack the appropriate supplies and be on our way. This is what Prophet Muhammad

  was telling us when he said,
"A believer who is strong (and healthy) is better and dearer to Allah than the weak believer, but there is goodness in both of them.Be keen on what benefits you and seek help from Allah, and do not give up…" 1 
There is goodness in a believer, but we don't want to settle for anything less than that beautiful house of our dreams. Do we? We want to be a strong believer, as only a strong believer will be able to tread the path up the mountain, strewn with fallen trees, ditches and sharp turns where one wrong footing means we will plummet to our death. So are you ready for the training program?
Let's begin.
Bismillah, In the name of Allah
There are four core areas of strengthening our "muscles".
1. Physical Strength
2. Mental Health
3. Spiritual Health
4. Emotional Intelligence
A Strong Believer is a balanced personality who has all the above 4 attributes in their correct proportions.
So how to achieve the above?
Physical Strength
A physically weak person is not able to keep up with the worship and this takes a toll on the levels of his/her imaan. I know this, as when the chemotherapy effects took their toll on me and I wasn't able to offer Salah as I would normally do when I was healthy and when I couldn't read Quran and listen to tafseer, my imaan levels took a hit. Alhamdullilah, Allah

 pulled me out of that low phase, but I know how difficult it gets to fight shaitan when physically weak.
Moderate physical exercise and a balanced and halal diet is essential to maintain physical strength.
Messenger of Allah  ﷺsaid:
'A human being fills no worse vessel than his stomach. It is sufficient for a human being to eat a few mouthfuls to keep his spine straight. But if he must (fill it), then one-third of food, one-third for drink and one-third for air.'" 2
Mental health
Mental health includes the way we feel about ourselves, the ability to manage our feelings and deal with difficulties. Depression, anxiety, relationship problems, ADHD, addiction are all signs of a weak mental health. A sense of low self-esteem leads us to think that we are too sinful to be forgiven by Allah

. And when such thoughts take root, Shaitan tries to strengthen them by making us think that we have no chance of forgiveness by Allah

. This further plummets us into the darkest depths of depression that seem to engulf and suffocate us.
But Allah

 says,
"O My servants who have transgressed against themselves [by sinning], do not despair of the mercy of Allah. Indeed, Allah forgives all sins. Indeed, it is He who is the Forgiving, the Merciful". 3
We should seek help as soon as we feel the first tentacles of such feelings taking hold of us. Turning to Allah

  and seeking medical counsel if necessary is a must. Doing acts that add value to the life of others, looking at the creation of Allah

, counting our blessings and being grateful to Him for them are means of strengthening our mental health.
Spiritual Health
What is a believer without belief? Nothing.
Being connected to Allah

 , holding on to His rope at all times, never losing hope of His mercy and His forgiveness, doing things only with the intention to please Him and focusing on Jannah are all indications of a spiritual health of a believer. The knowledge of the religion is the only way to strengthen this aspect of our training program. Allah

 strengthened Adam

( with knowledge that even the angels did not have) and so, they were told to prostrate to him.
Allah

wants us to be strong believers, that is why the Messenger of Allah

said,
"When Allah wishes good for someone, He bestows upon him the understanding of Deen." 4
The Messenger of Allah

 said,
"Seeking knowledge is a duty upon every Muslim,…" 5
Emotional Intelligence
Emotional Intelligence can be defined as "the ability to monitor one's own and other people's emotions, to discriminate between different emotions and label them appropriately and to use emotional information to guide thinking and behavior."
An emotionally intelligent person is able to embrace change, be aware of his/her strengths and weaknesses, be a good judge of character, doesn't get offended easily, is aware and grateful for the blessings that he/she has and doesn't indulge in negative self-talk among other things.
You see, our talk is controlled by our emotions. The choice of words, the topics which we like to talk about or avoid are reflections of our emotional state. Even our acts of worship are made beautiful because of our emotions like humility in Salah, sincere intentions while giving charity and/or reciting Quran with emotions.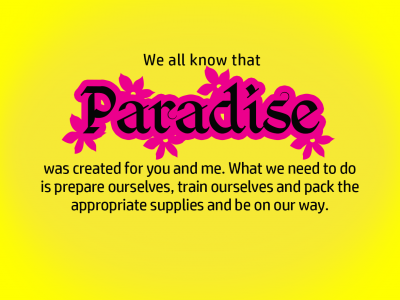 But it is very important to keep these emotions in balance. As much as they can beautify a thing, they can also make it ugly. Managing stress, expressing oneself, avoiding negative self-talk, connecting with people are some ways of increasing emotional intelligence.
As a person trying to get my life back on track after finishing my treatment for Cancer, this hadith makes so much sense to me. I am advised time and again to try to maintain a healthy lifestyle to minimize the chances of a remission. I am facing huge emotional and mental issues because of the physical and emotional trauma of dealing with that disease. And the only thing that has kept me from falling apart then and now was my firm belief that no matter what, Allah 

will pull me through it.
When my teacher used the example of the house on top of the mountain, I was reminded of the painting of a house at the edge of the cliff overlooking a rocky sea, with a staircase without any rails leading to it,in  the waiting room of the Oncology department.
But you and I don't need any physical rails to protect us from falling from that staircase. Allah

  is with us, guiding us while we climb higher and higher up to Him.
I  pray and hope that none of you are or have been in my situation, but I know how it feels. This life is a test. And we all have to give this test. How we attempt it determines the outcome. That house on the top of the mountain awaits you and me. I request you from the bottom of my heart to prepare yourself for this journey, as this is one road we all have to take.
It will take a lot of patience, hard work, perseverance and a clear focus on that house in Jannah to inculcate the correct balance of the mentioned attributes. But all the hard work is worth it, as that house on top is worth every drop of sweat, groan of the muscles and every scrape on our body as we climb that mountain.
May Allah

make us all strong believers and enjoy the fruits of our toil in Paradise. Ameen.
Some Self Evaluation Tests:
http://psychologytoday.tests.psychtests.com/take_test.php?idRegTest=3040
http://psychology.about.com/library/quiz/bl_eq_quiz.htm
Let me know your tips and suggestions about how we can prepare ourselves, train ourselves? What your appropriate supplies are for your way to Jannah? I would love to hear back from you and someone may get benefit from your tips as well 🙂
Comments
comments