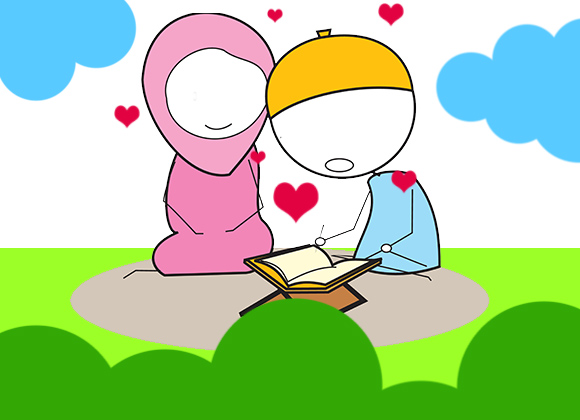 From cradle to being the bridal,
Her marriage is always on arrival,
Since the day she's born,
Till she gets her own crown.
Her fantasies begin,
From the time she giggles,
When the only conversation
Is how to get Mr Wiggles.
When she finally settles,
To what she thinks twinkles,
Making her no longer
Waiver her dreamers.
She reaches her destination,
With her partner in addition,
Wishing of her mission,
Has finally completed her ambition.
As the days pass,
She dwells in confusion,
It's absolutely nothing
she had in cognition.
Her perception,
of having him as Mohammad,
She being his Khadija,
After all was an illusion.
Slowly realizing,
She hasn't sacrificed at all,
How could she think,
He would cry for her after all.
Here is the point,
Which I want to say to all,
Love isn't easy
As we imagine in all.
Perfection
can never be in of its creation,
Hence expectation
Is bound to break the implications
Weakness 
will always be in subjection
Hence learn to forgo
And accept the conditions
Love is a matter of situation
Created by the Majesty of Formation
To Him we belong and all the attributions
Hence, turn to Him in all your frustrations,
Not to overlook in your fascinations
Be in the state of  regular invocation
Wait for His response in obligation
As He promised He will be your commendation.
If you liked the poem or you have any comments, please do comment below and let us know your feedback 🙂 We would love to hear from you.
Comments
comments