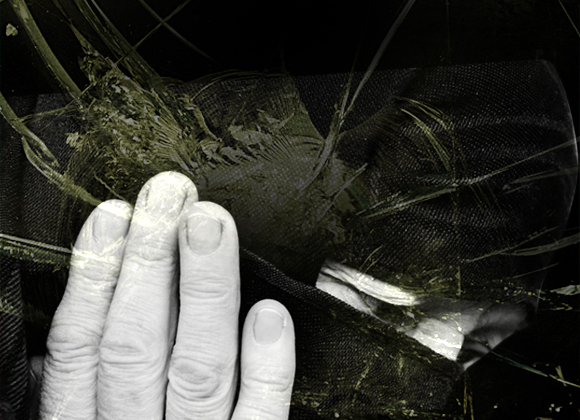 For Part I, click  HERE
Part-2
YEAR 1946
Until..
One day, when  she was discussing about higher studies after 10th grade with her parents, her elder brother Ibrahim suddenly barged into the room and told his parents in an enraged tone, "People are laughing at me, they are saying, "Your sister is going ahead of you! You did not go beyond 6th grade, and look at her, she is going beyond everyone's imagination; she will certainly exceed everyone soon." I can't take this, you both need to stop it, you need to make her discontinue her studies, else I am never going back to work again"!!!
Everyone were shocked and annoyed, but Ibrahim had become very adamant of not going back to work until she discontinued her studies. It was a very tough decision for Ruqaiyah's parents but they had to make this one.
Next day, mother went to Ruqaiyah and hesitantly placed her hands on her head while she was studying and asked her, "I want to talk to you". Ruqaiyah got up immediately and made her mother sit on the chair on which she was sitting and sat down near her mother's legs and asked with a smile, "Tell me Maa, what is it?". Her mother's eyes were moving timidly here and there. She was trying to speak those words which would shatter her daughter's dreams. After a while, she looked at her daughter's innocent face and said, "You are not going to study any further and it's decided."
Ruqaiyah continued to look at her mother the same way as she was looking a few seconds ago, without any expression or words. She got up slowly, continuing to look at her mother the same way as before, and quickly moved out of the room. Her mother hurriedly went behind her to see what she was up to and saw her daughter's eyes overflowing with tears, which didn't stop for the next 2 to 3 days. She had become extremely weak and ultimately suffered an attack of typhoid, which got her parents troubled and worried for days. Her beautiful long locks of hair loved by everyone had started falling due to extreme poor health.
Her dreams and ambitions were shattered
All she could recall repeatedly were her sister's words, "This world will not allow you Ruqaiyah, and you are still too young to know, come off the fantasy world".
But could she do anything? No! Her dreams and ambitions were shattered. It was not her fault. Her dreams had to die because of someone's selfishness, someone from her own family.
YEAR 1950
Ruqaiyah was 19 years old when she got married to one of the richest and well-known families of her town. Due to her beauty and character, she had attracted a large number of alliances, from which she was destined to marry Abu Baker. Abu Baker, a chivalrous and a well-mannered young boy, who was just 21 years old at the time of their marriage, was working for the Indian Military services.
Living like any other happily married couple, they always enjoyed each others company and encouraged each other in goodness and piety. They were blessed with 7 beautiful children, 3 sons and 4 daughters within the span of 14 years of their marriage.
Who would have known their happiness was so short lived….
YEAR 1964
It was just another day in Ramadan and Ruqaiyyah was busy doing dhikr and preparing for Iftar. Abu Baker entered the house panting. He was drenched in sweat and looked like he had run for miles of kilometers without taking a break. He sat on the chair.
"Ruqaiyyah, get me water! Get me water!" asked Abu baker in a very shaky voice. She came hurriedly and asked him what had happened but he was in no position to explain anything, he just demanded water over and over again. She replied, "There's just 1 hour for Iftar time, be a little patient and Allah will help you out". He asked her again in a furious tone, "Get me water, I say!" Ruqaiyyah being obedient now, without speaking a word went and took a glass of water and handed over to Abu Baker. As soon as he drank the water, the glass slipped off from his hands and he sat there without any movement.
Ruqaiyyah went near and asked him, "What happened"? But there was no reply and no sign of any movement.
Yes! Abu baker had passed away.
It was just 14 years into their marriage, Abu baker being as young as 34 and Ruqaiyyah, 32. She could have never believed that this Ramadan would change her life forever and force her to prepare for the heartless battles she would be fighting in an age where women enjoyed marriage and children.
Who knew destiny had so much in store for her from now
She already had 7 children and was expecting the 8th at the time of Abu baker's death. She didn't know what she had to do, where she would go and how she would survive as her eldest child was her 14 years old son. She didn't expect her children to be left orphans at such a young age.
To be continued…
Comments
comments