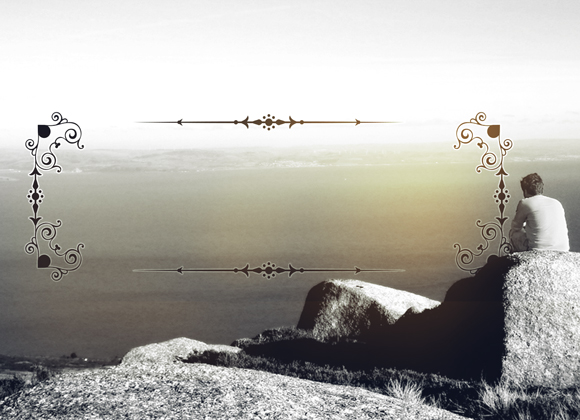 Human intellect has divided the factors which build up life into two major portions: "Needs" and "Wants". However, "Reminder" is a priceless element which fits into the category of "needs and "wants" simultaneously. Without reminders, the purpose of life cannot be served at its best. Reminders we get from fellow human beings are but a treasure. Because they are deeply rooted with concerns, care and always spread light, these reminders help us to see what's right and what's not.
Allah

addresses humankind in the Glorious Qur'an by saying;
"And remind, for indeed, the reminder benefits the believers."(Ad-Dhairyat, 51:55)
Believers are people who have molded their faith with a focus kept on the hereafter and have taken initial steps to please Allah

in everything they do. These people have received a higher position than average human beings, in all aspects of life. If Allah 

says that "Reminder" benefits the believers, without a doubt, it's an essential prerequisite for all of mankind. I would like to take the support of a real incident which is recorded in the authentic history of Islam to explain the importance of reminders.
It was narrated that 'Aishah
said:
"When the Messenger  of Allah

passed away, Abu Bakr

was with his wife, the daughter of Kharijah, in villages surrounding Al-Madinah. They started to say: 'The Prophet

has not died, rather he has been overcome with what used to overcome him at the time of Revelation.' Then Abu Bakr 

came and uncovered his (the Prophet's 

) face, kissed him between the eyes and said: 'You are too noble before Allah for Him to cause you to die twice. By Allah, the Messenger 

of Allah has indeed died.' 'Umar

was in a corner of the mosque saying: 'By Allah, the Messenger of Allah

has not died and he will never die until the hands and feet of most of the hypocrites are cut off.' Then Abu Bakr 

stood up, ascended the pulpit and said: 'Whoever used to worship Allah, Allah is alive and will never die. Whoever used to worship Muhammad, Muhammad is dead.
"Muhammad is not but a messenger. [Other] messengers have passed on before him. So if he was to die or be killed, would you turn back on your heels [to unbelief]? And he who turns back on his heels will never harm Allah at all; but Allah will reward the grateful." (Al-Imran, 3:144)
Umar 

said: 'It was as if I had never read (that Verse) before that day.' " 1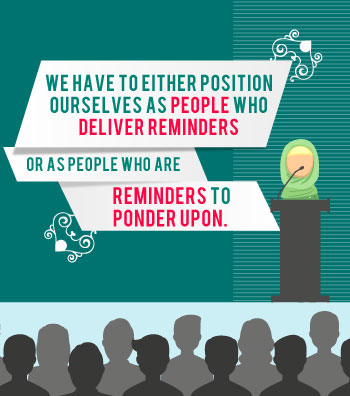 When we analyze this particular scenario, it's evident that it is the most critical and sensitive incident the companions had to go through and survive.
When the last and final Messenger 

had to leave this world, the companion (who was praised for his wisdom by Allah 

) said that he will cut off the limbs of people who say that the Prophet

was no more! Wasn't he a warrior of Islam? Wasn't he the one who even the shaitan feared to face?
Umar Ibn Khatab 

was shocked and depressed due to the sorrow caused by the death of the beloved Messenger of Allah. Therefore, he uttered statements which are not acceptable. We have to understand that calamities of life can make us go blind and deaf to the extent that we become strangers to realities. If Umar ibn Khattab 

, one of the greatest companions with very high levels of Imaan was one of the victims of trials, then who are we? Yes, no one is an exception to the side-effects of life's trails.
When Umar 

was under the condition of depression, Abu Bakr 

approached him with a beautiful reminder. He reminded Umar 

by saying that Allah 

is the One who lives eternally and then, he quoted from the Qur'an a beautiful verse which made Umar

say, "It was as if I had never read (that Verse) before that day."
Subhanallah !
That single reminder saved the whole Muslim nation from splitting apart. That very reminder of Abu Bakr As-Siddeeq 

protected a group of Muslims from falling into the major sin of shirk. This is the power of a reminder. This is why reminders are important.
We have to either position ourselves as people who deliver reminders or as people who are given  reminders to ponder upon. When we see fellow brothers and sisters going through hard times in their lives, we have to be by their sides and boost them up with beneficial reminders. A single conversation of ours can save them from grave mistakes in this journey called life. On the other hand, when we get overpowered by calamities, we must pay attention to people who provide us with reminders, for verily, reminders do benefit the believers. We should never create a barrier between us and reminders by showing arrogance and pride. We have to be good listeners as well. Remind and get reminded for verily it will bring nothing but bunches of benefits!
What kind of reminders can we give to our fellow Muslim brothers and sisters during this day and age? Please share your views in the comments section below. 🙂

  Sunan Ibn Majah Vol. 1, Book 6, Hadith 1627 ↩
Comments
comments