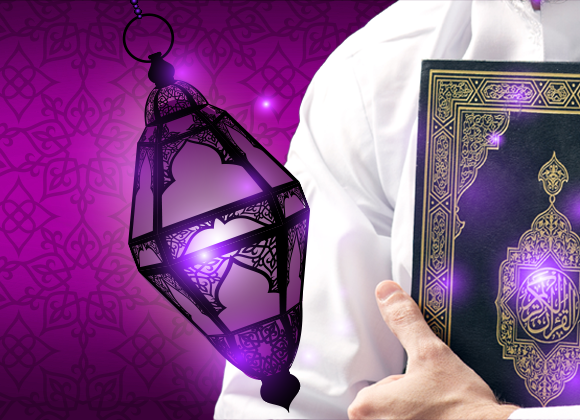 Ramadan is the month of Quran, but I was a little sad to notice my friends and family indulging in speed reading during this blessed month in order to finish the entire Quran (once or many times over). I wanted them to reflect, contemplate, ponder and act upon what Allah

was telling in His Book. That's when I decided to formulate a Road Map to make this Ramadan a meaningful and truly special one to remember for them (and me).
Let us begin a journey with the Quran Road Map 2015 which you can use for this Ramadan (and all the other Ramadan's in your life) insha'Allah. Firstly, click this link to download the PDF that has the Road Map. Done? Now keep it open and continue reading…
The Road Map is broken up into 5 different parts:
I. Day: These are numbered from 1-30.
II. Surah Name: This column has the name of the surah which you have to recite on that particular day.
III. Ayat Number: The number of ayats/verses you should recite on each day is written in the third column.
IV. Your Reflection: This is the most important part of the activity. While speed reading and not understanding Quran (since most of us are not native Arabs or are not very knowledgeable in Arabic), we tend to lose out on the beautiful and powerful treasures which Allah

wants us to capture and follow in our lives.
Therefore, make this Ramadan slightly different by reading in Arabic followed by reading in a language you understand best, in order to understand what Allah 

is saying. If you find this time-consuming or if you are running short of time, I'd recommend you download this app which provides a brief tafseer of each surah; it's concise and to the point, making you understand the reflections of the verse without you losing too much time. But what if you don't have time for this as well?
Then, it's time for you to make Quran Buddies!
If you find it difficult to follow the previous step due to time constraints, you can divide this activity amongst your friends/family members, making them Quran Buddies in the process. This is a great way to bond during Ramadan (rather than wasting time in vain speech or useless gossip). For example, you can ask your friend/family member (Quran Buddy) to read the tafseer of verses 1-35, and you can do the tafseer of verses 36-70 and so on. After completing your part, you can share and discuss about the tafseer you read and the lessons learned with your Quran Buddy and he/she can discuss about the gems they learned.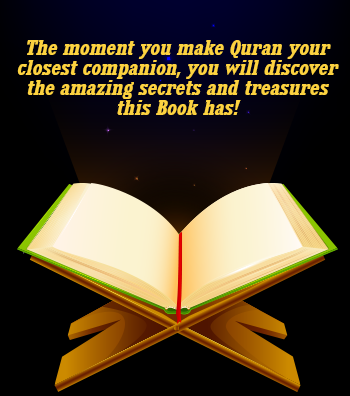 You can also make a note of your reflections and your Quran Buddy's reflections in the PDF file or maintain a separate diary for this activity. You could choose a time that's most convenient. If time after Fajr is easier, go for it. If time after Asr and before iftar is perfect, go for it. This is a great way to build a strong bond with your Quran Buddy and keep the angels busy in writing good deeds next to your name in a month where good deeds are multiplied many times over and the rewards are not fathomable for a human brain.
V. Two Secret Deeds: This is the second most important aspect of this activity. After completing your reflections, quickly write down two verses which struck a chord with you or which moved you the most. Now, act upon them. Let this be a complete secret: only between you and Allah and no one else. So for example, if for today's task , you had to read from Al-Fatihah to Al Baqarah (141), write down two verses where Allah 

commands you to do something or those that touched you the most, and act upon it.
If Allah says ask for forgiveness as in "…it is He who is the Accepting of repentance, the Merciful…" (2:37), then ask for forgiveness right after you finish reciting that verse.
If Allahsays, "But they who believe and do righteous deeds – those are the companions of Paradise; they will abide therein eternally." (2: 82), then ask Allah to make you amongst the righteous and beg for Paradise.
If Allah asks you to give charity 2:43), get up and give some kind of charity on that particular day. It could be giving some money or even pouring a glass of water for your family members during iftar time, the ideas are endless.
By the end of Ramadan, this activity is going to be your personal diary filled with beautiful reflections and secret good deeds between you and Allah

. Going through them after Ramadan should motivate you to continue doing this activity throughout the year.
But I'm a Slow Reader…
Yeah, I heard you. It's okay if you are a slow reader. It's okay if you don't have the time to read those many verses as is mentioned in the PDF file. It's okay if you take a long time to read a single page. Stick to doing it at a pace you're comfortable with and do how much ever is possible. Even if you just read one page per day, do it with sincerity and with the intention of understanding what Allah

wants you to understand. Your relationship with the Quran would never be the same again.
So Why Should You Do This?
Heart Talk: Usually, some of us read the Quran multiple times during Ramadan but our hearts aren't moved by the words and there is no difference in our emaan levels. Quran is meant to make you rise higher in terms of emaan. This activity of reflection and implementation of Allah's words will help your heart get rid of hardness, making it more reflective and soft to His signs, in turn making you a much better person than what you were before.
Journey: This activity will help you kick-start your journey in getting closer to the Book of Allah 

by making you reflect, understand and act upon the verses. Once you make Quran your closest companion, you will discover the amazing secrets and treasures which this Book has, making your heart yearn for more time with it inshaAllah.
Clear Goals: Usually, a lot of us just have a vague idea of wanting to finish the Quran but when Ramadan comes to an end, most of us might have reached only half way or less, making us feel dejected. However, having a definite amount of verses to recite and having a goal in front of you makes it easier for you to achieve your tasks because your vision and mission is clear!
By the end of Ramadan, this PDF will be like your very own mini diary with reflections and action points which you put to practice! Let's make this a month where we create a bond with the Quran in a deeply meaningful and powerful way. So, if you haven't downloaded the PDF file yet, what are you waiting for? 🙂 Download here!
Please share your tips on how we can bond with the Quran in this blessed month, in the comments section below. We would love to hear from you. 🙂
Comments
comments