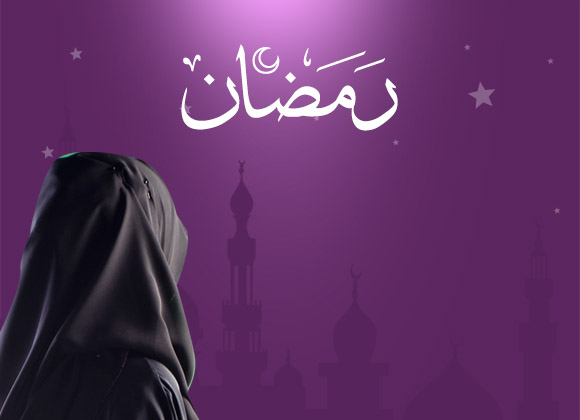 In the first part, we looked at how we need to change our mindset and recharge our purpose to make the most of this blessed month. Now, let's look at how we can plan and set goals to maximize our ibadah during this month.
3. Set Some Powerful Goals:
The Prophet of Allah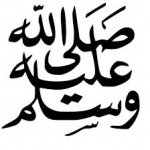 would complete the memorization of the Qur'an every month – this was his goal. Similarly, this Ramadan, make a commitment to Allah, through your goals. This does not mean you need to dedicate all your time to your goals, rather it is a guide to help you stay on target. The beauty of Islam is every single action you do can be transformed into an act of worship, so as you set goals, set powerful intentions as they will give life to day to day actions, and transform them into mountains of good deeds.
Your intentions are like gold, don't throw them away, by limiting your own capability.
Set goals for the first twenty days of Ramadan – write them down. Then, intensity your goals for the last ten nights, as this is when you can reap the maximum reward of Ramadan. I know several individuals who take off the last ten days of work for worship, and if you have the ability to do this – then make the most out of these ten days. I know this is not always possible for everyone. Mothers, if your children are young, then visit your parents, as you will be able to share the load of duties, and the husband can visit his parents, as a means of serving them, and spending time in their blessed company. The message is, seek ways to maximise your worship. If this means preparing your 'Eid gifts, and Iftar meals early, then do it, as Ramadan is too valuable to waste.
Recently a friend called me and complained about her lack of goals. Together we set some, and it changed her mindset, recharged her purpose, all by setting her goals, and showing vulnerability, so I can advise her. I have put together several goals you can focus on this Ramadan. 
a. Maximise your Prayers:
Focus on your obligatory prayers: The first goal should be to pray all your fard prayers, and if you struggle with Fajr, Ramadan is the time to solidify this prayer.

Make the most out of your sunnah prayers: Allah has promised Paradise for those who make time for all their sunnah rakats; use Ramadan to seek Jannah.

Make tarawih one of your main goals: Seek out a Masjid with a beautiful reciter, and connect with the Qur'an; Ramadan and Tarawih are the perfect combination for change. Women should make an extra effort to attend Tarawih if they are able, as it will give you the spiritual sustenance you may lack in other areas in your day.
b. Maximizing the Qur'an:
Recite the Qur'an in Arabic at least once in Ramadan, this goal will motivate you to make the most out of the time you have in the day.

Commit to a Tafsir, or Fahm Al-Qur'an program. Whilst you are studying, cooking, or carrying out household duties listen to the study of the Qur'an, as this will help you understand the beautiful words you are reciting daily, and those which are recited in the tarawih prayer.

Read the Qur'an in your language, as it is important to know the words you are reciting.
c. Maximizing your Worship:
I'tikaf: Perform itikahf in the Masjid, and cut yourself off from this world just for a short time, so you can reconnect with Allah . If your locality has a women friendly Masjid, and you do not have any obligations, then make the most out of it. Itikahf is for men and women, as long as they have fulfilled their obligations.
Du'a: In Ramadan your du'as complement your goals. This is the month to ask Allah for this world, and the Hereafter. It is to beg for forgiveness, because He will forgive all who ask Him. Personally, I make a du'a list, and always carry it with me, seeking valuable times in the day to ask Allah to change me, to enlighten me, and equip me with the tools to be a righteous believer. Also, don't forget to make du'a for other, as the Angels will say aameen to you!
Dhikr: Remembering Allah is one of the easiest deeds you can do in Ramadan. Set a goal to recite certain adkar a day, make them bite size, and stick to them. If you find your mind doodling through the day, begin reciting a particular dhikr, as they'll soon bring you back to the right mind frame.
ACTION POINT: Set some powerful goals which are within your means, and intensify them for the last ten days.
Finally, focus on your opportunities.
Focus on Your Opportunities:
Ramadan revolves around serving people. It is a selfless act, rather than a selfish one. You will not be able to do everything, so don't. Focus on what is in your capacity, and perform it with excellence.
Husbands, remember, tarawih is a sunnah for you and your wife. If you have children, and your wife is unable to attend, then take it in turns. Her spiritual state will propel her as a believer, mother and wife, and her level of appreciation for you, will cultivate a deep sense of love within your marriage, between you.
Similarly, help your wife in the kitchen. Take it in turns. There is nothing demeaning in cooking, or serving your family, rather it helps the couple free up time for worship, and teaches the children, that helping in the house, is not restricted to women.
This applies to many of you who are working and studying. Don't leave all the cooking duties to your mother, she needs rest too. An act done for another is a great deed in the sight of Allah, especially helping your wives and mothers.
Ramadan also revolves around cultivating and nurturing good character. An individual who fasts, but does not control his anger, has lost a portion of his reward. Utilise this month to work on your character, and to focus on those qualities which you need to improve on – as it will build the foundation to continue your resolve after the blessed month of Ramadan.
ACTION POINT: This Ramadan, be selfless. Brothers and Sisters, this Ramadan help your parents, your sisters, and your wives. Make Ramadan about them, and Allah

 will make this Ramadan all about you.
I want to end with a statement by Layinka Sanni, she wrote: "I'm welcoming the return of a simple Ramadan devoid of box-ticking and chart-watching anxiety. Just a Ramadan where I do what I can in the best way I can, even if that's just an ayah recited a day."
Ultimately, just do your best. Allah

will aid you if you are sincere. If you want to genuinely change, then do your best, and I assure you, Allah

 will do the rest.
Have an amazing Ramadan. I pray every single one of you becomes closer to Allah

, and may Ramadan 2016, be a means of you, and your family attaining Paradise, Aameen!
Please leave your feedback in the comments section 🙂

ABOUT THE AUTHOR: 
Sister Alima Ashfaq is the founder and director of "I am Alima", and "Women Of Ilm". Her aim in life is to assist Muslim women in coming closer to Allah  

through Islamic knowledge. She has studied under various scholars and students of knowledge in order to gain an extra insight into her religion and to better herself in her role as an "I am Alima" instructor. Sr. Alima has been a part of various organisations and has also held a number of leadership positions. Besides this, she has also lectured in all the main Universities in the UK, including the University of Birmingham and the Sheffield University. She also has a flair for writing and has authored  Du'as of Superstars, Love Unveiled and Falling in Love. Furthermore, she has compiled and edited the Threads of Hope in conjunction with Sh. Muhammad Alshareef and I am Alima. 
Comments
comments