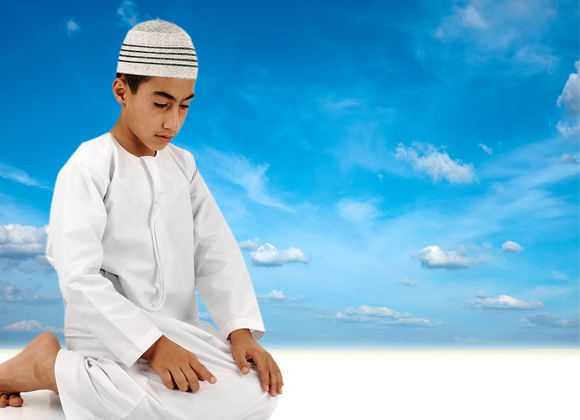 I married at the age of 19 and alhamdulillah I have been married for over 15 years now. I would have to say that I am at the happiest point in my marriage now, but I think that my marriage could have been happier if I had learned to be more aware of my feelings and if I actually knew the immense importance of maintaining my inner peace.
Before I got married, most of my life focused on fulfilling my Islamic duties and my academic responsibilities, on doing my prayers and other Islamic activities, and on doing well in school. I was a great student, alhamdulillah, and when I got married I was attending college on a full scholarship, studying various social sciences and liberal arts. My family had always prioritized academics, and I did not learn that much about the practical aspects of being a wife, such as household affairs. As someone who likes to think and write, I also did not have a genuine interest in practical household duties.
I married my husband while we were both in college, and alhamdulillah he is a wonderful human being and a practicing Muslim, and we were compatible in many areas. However, my husband struggled a lot with my lack of basic housekeeping skills. In the beginning of our marriage, his frustration with this housekeeping issue began to show up in the way he would speak to me, and this caused me to have many negative feelings. I felt hurt and unappreciated. It was also a big blow to my ego. I had always been someone who tried to excel and please others, but I just had such a hard time with these housekeeping issues.
Because of my negative feelings that I felt from my husband's frustration with my weaknesses, I actually blocked myself from growing in the housekeeping area. I allowed my negative feelings to block my progress and block the entry of solutions to this issue. Instead of resolving to manage my emotions and do the best I could, I felt hopeless and for many years my marriage was not as happy as it could have been.
If I could speak to my younger self, I would tell her to please understand the importance of feeling inner peace. Please understand the importance of being aware of my negative emotions so that I can do something to feel better and calmer, such as sharing my feelings and thoughts. I would tell myself that negative emotions that are left unrecognized and undealt with will just slow down your progress in life.
In my opinion, learning to maintain your inner peace and strength is the second most important factor for being a successful Muslim. The first most important factor for being a successful Muslim is to have a positive relationship with Allah

.
Negative emotions are a warning for you to try to do something positive to cope and feel better. Talking to a caring person, going for a walk, and drinking a hot cup of tea are examples of coping activities. If we do not recognize our negative emotions and try to return to a state of inner calm and peace, then these negative emotions block our growth and learning in life.
Dr. Daniel Goleman wrote a famous book titled Emotional Intelligence. In his book , he shared a story that most people can relate to. He talks about how he had extreme anxiety about a math exam when he was a student. Due to his extreme anxiety, he could not answer one question on the exam, even though he did know a good amount of material for the exam. So simply because he could not calm his emotions, he could not even answer 1 question on the exam.
So how can we maintain inner peace?

Okay, so what are some ideas for how we can maintain our inner peace and strength when we are going through negative emotions?
Remember Allah:
First, remember Allah

. Actually, use your self awareness, your awareness of your negative emotions as a reason to turn to Allah

, to talk to Him, and to make duaa. Ask Him for help. Use your problems as a way to turn to Allah

. Whenever you have any type of problem, talk to Allah

about it. This will actually bring you closer to Allah

because you are remembering Him and He likes it when we call on Him and ask Him for things.
"Call upon your Lord in humility and privately; indeed, He does not like transgressors. And cause not corruption upon the earth after its reformation. And invoke Him in fear and aspiration. Indeed, the mercy of Allah is near to the doers of good." (Al-A'raf 7:55-56)
So, this requires you to start paying attention to your inner world, to your feelings. You must start to become aware of your feelings. 
2. Keep your goal in mind:

Keep the goal in mind: inner peace and strength. Now, as Muslims our first goal is to please Allah

, but when you can maintain inner peace, you are in a better position to please Allah

.
3. Be Patient:
Remember to be patient. Remind yourself of the verse in the Glorious Quran, where Allah says:
"And seek help through patience and prayer, and indeed, it is difficult except for the humbly submissive [to Allah]." (Al Baqarah 2:45)
Also, be patient with your learning process and growth process. Maintaining inner peace is a lifelong journey and it takes time to grow in your wisdom about how to calm your emotions.
Also remember the hadith:
The Prophet Muhammad 

said: "How excellent the affairs of the believer: his affair, all of it, is good for him; and this is not the case with anyone except the believer; if prosperity comes to him, he is thankful (to God), and if adversity falls on him, he perseveres patiently: so it is all good (for him). 1
It's all good for believer! Really believe this. Alhamdulillah, taking more care of my inner peace has improved my marriage and life. I hope that this post has helped you to be more aware of your inner peace.
Why do you think it is important to maintain your inner peace?
Comments
comments