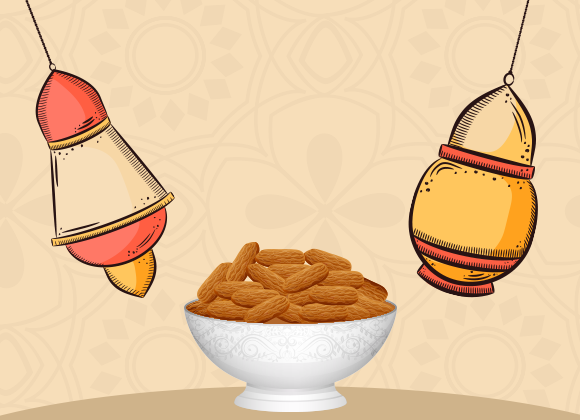 The month of fasting (Ramadan) is a once-in-a-year experience. It is a season gifted to you for devotion, purification and gaining rewards in multiples.
Allah says: "Every good deed of the son of Adam is for him except fasting, for it is for Me and I will reward it." 1
It is also a month for making a lot of excuses and procrastinating in many ways. Not utilizing the opportunities the month brings – while feeling stressed and depressed at the wasted moments is something all of us are guilty of.
I have good news for you! No more excuses as you hear it from Muslims fasting for 20-21 hours, busy parents, students of knowledge and full-time working prefessionals.
Listed below are some practicable tips from your regular IOU blog Team Members, which you can use to maximize your Ramadan and gain the most out of it insha Allah. So, if you would like to improve your Ramadan, read on.
Hussein Alghouleh: "One practice that I actually began to use on a daily basis last Ramadan is that when we sit down for suhoor, I ask each family member, "What special act will you do for the sake of Allah

 today?" Of course we agree to set a question and make the answer not related to something which we usually practice. It should be unique for each day, and at iftar we report to each other what we did. Alhamdulillah, this practice carried on even after Ramadan, but instead of suhoor and iftar, it became breakfast and dinner. Of course, in Ramadan each act had a special taste to it subhan Allah."
Nasmira Firdous: "What I've been doing for the past two years is learn, memorize and use the 99 names of Allah

while making dua during Ramadan, so my tip would be:
On Day 1 of Ramadan, learn the first 3 names of Allah, their attributes and meanings. Use those three names while making dua in sujood.
On Day 2, learn the next three names and continue to do the same thing until the end of the month.
Keep adding the new names to the old ones in your dua list (you can make a list of these names in your personal diary and look at them each day, because it can be a little daunting to remember all the names all at once). For example, Al Wahhab is the giver of gifts. Make your special dua using Al Wahhab and so on and so forth.
By the end of Ramadan, you would have learnt almost all the 99 names and would have used them while making dua. This is the fastest and most effective way of getting your duas answered in the best month of the year, because you are *realizing* the meaning and beauty of His names, there's khushoo in your dua, and your sincerity automatically flows in.
Ramadan is THE best month to kick start your project of getting to know Allah

 on a whole new level, because the moment we learn the beautiful names of Allah, we'll realise that there *is* a solution to every difficulty we face in life."
Zahra Anjum: "I feel the best thing about Ramadan is spending time with the Qur'an, giving it special preference over everything. I try to use every opportunity I can to recite and ponder over it.
Moreover, I download the best tafseer lectures to listen to in Ramadan.
The effect of Quran you get in Ramadan is so profound! The verses comprehended on these days stick with you throughout the year."
Aishah Ahmed: "Preparation for me starts right from Shaban, as recommended by our Prophet

 on fasting a lot in the first 15 days of Shaban. This prepares us mentally as our mind and heart are set into momentum, just like we would do before some very important event in our life. This is like the beginning of the countdown, before the first of Ramadan dawns on us!
Whilst in Ramadan, I try to make maximum use of the specific times throughout the day that have been described as important in sunnah. For example, from fajr till shurooq, the time between adhaan and iqamah, just before breaking our fasts and night time. If carefully observed, these times are split quite well through out the day, giving time to involve in ibadah as well as take a break for ourselves too.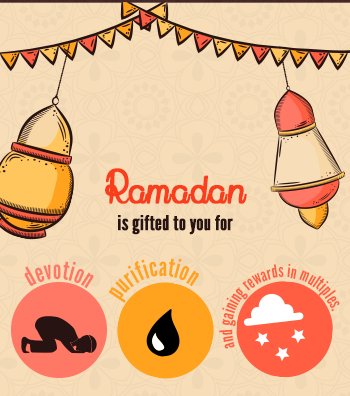 Simply put, do not overburden yourself. Do little, but do it sincerely. Converse with Allah

and you will see changes in your intention and sincerity."
Hira Adnan:  "The best thing about Ramadan for me is that the day is awesomely long, so I get the chance to be in the state of fast most of the time, that is around 20-21 hours!

I also get the chance to revise more Quran (as I am a Hafidha, alhumdulillah).
I feel blessed and honored to have so much time to earn rewards. So reading the Quran during Ramadan, while in the state of fast and with loads of time to engage with it – that's the best thing, alhamdulillah!"
Sana Gul: "What has always worked for me is to maximize the morning time as I am a morning person.
So, don't sleep after suhoor. Pray Fajr, read the maximum portion of the Quran, or any other "mind" work, like studies or any heavy duty cooking so that as the energy levels go down, you don't feel overwhelmed or anxious with the amount of pending work.
The most important thing is to utilize the morning hours and the best energy times for the most important work of the day and then sleep. (*Especially recommended for stay-at-home or flexible work hours mothers*.)"
Gregory Morse: "There is a "best energy" part of the day and its best to use it wisely or lose it. This is generally not long after awakening due to brain chemistry. But it also depends on environmental factors nowadays that are may be out of our hands. We may need to adapt to modern environmental forces outside our control that Allah 

is testing us with."

Ibtihal Al: "I made it a point last Ramadan to consistently watch ustadh Nouman Ali Khan's Qur'anic Gems' series. Even though it was more of reflections than a detailed tafsir, the amount of depth and valuable lessons in every ayah just never failed to amaze me, subhanAllah.
Therefore, my tip is that we continue learning the book of Allah

and to have a deeper understanding than we already do – to allow us implement its beautiful teachings in our daily lives.
May Allah

 make us of those who truly realize the value of the Qur'an and who implement it accordingly, Ameen."
Final Tip

I would like to share one personal tip with you before I wrap up.
Choose one of the tips from above and use it to set a goal for yourself in Ramadan, then write it down. Whether its making daily duas, memorizing the 99 names or reciting and learning from the book of Allah 

; it is important to set a goal, then write it down to solidify the commitment and give you something worthy to aim for in Ramadan.
I practically write down everything, mostly in the form of mind maps; from my Ramadan goals, duas, passion projects to time blocks to be utilized for productive work and even meal plans.
I leave you with these simple tips to utilize, modify and share with friends and loved ones. Don't just read and move on to the next post. Whatever you do, don't miss out on the opportunity to improve your Ramadan and ultimately your life with these tips.
Your turn, which of these tips will you commit to and incorporate into your Ramadan goals? Please share below… then write it down. 🙂

Comments
comments