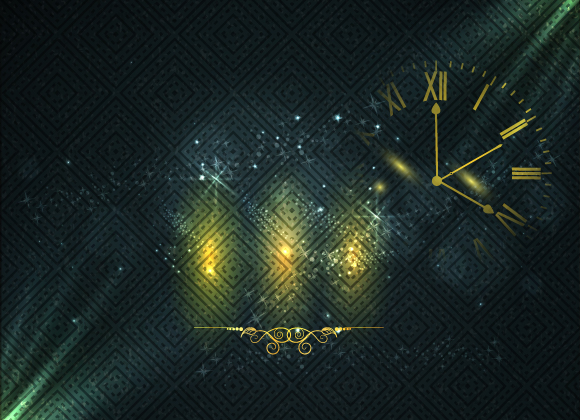 The sky was a beautiful delphinium blue with some stars still twinkling merrily. The breeze was cool on her face and the grass was wet under her feet.
"Ayeza..", called Zuhaib. She looked up and beamed at him, love shining from her eyes.
A man of few words who found it difficult to express himself looked down at her feet and said, "What are you doing? Wear your shoes or you will catch a cold" he said as he nudged her shoes closer on his way towards their home. "SubhanAllah! My wife looks finally at peace, Alhamdullilah ya Rabbi", he thought.
"Alhamdulillah ya rabbi" she breathed as she quickly wore her shoes and followed him inside. After 14 years of marriage, she knew that Zuhaib wasn't good with words, but she didn't need them anymore. His love, care and concern was evident in his eyes, his actions and his voice.
Her husband had returned from the mosque after offering the Fajr prayer.
As she put her hand on the knob of the screen door and looked at her home from outside, her heart recited an ayah, "..but Allah planned. And Allah is the best of planners." (Ale-Imran 3:54)
"Alhamdullilah ya Rabbi for choosing Zuhaib for me, he has indeed been my libas (garment) and protected, comforted and beautified me just as a beautiful garment is supposed to do" she said. "I wish I had not questioned you when I was unable to marry Yasser. Indeed You, oh rabbi are the best of Planners and the Most Merciful. Alhamdullilah for everything".
And then, she went inside to make tea for her husband, as he asked her, "By the way, who called so early in the morning? Everything alright back home"?
~~~~~~~~~~~~~~~~~~~~~~~~~~~~~~~~~~~~~~~~~~~~~~~~~~~~~~~~~~
This is my story. My name is Ayat. It means signs and verses in Arabic. I am 39 years old. Me, Areeq and Ayeza were best friends since school. We did everything together. The saying "three is a crowd" didn't apply to us.
However, there was a part of me that felt that Areeq and Ayeza shared a bond that I was not included in. Try as I might, it was a difficult feeling to get rid of that thought. I tried very hard to uproot the feelings of jealousy and insecurity in me, but was unsuccessful. I used to secretly feel bad if I came to know that they got together without me. Time passed and we all went to college and were set to get married at about the same time.
Right before our marriages, Ayeza's fiance Yasser decided to call off the wedding. It came as a surprise to everyone. Nothing could be said or done to convince Yasser to rethink his decision. Ayeza became a subject of gossip and ridicule as everyone felt that something had to be terribly wrong with Ayeza for Yasser to do such a thing.
Slowly whispers of " Ayeza had an affair with Yasser's cousin who was in her class, that is why Yasser broke the engagement "  spread like wildfire among the family and the fact that Ayeza cut all her relations with Areeq only added fuel to the fire. No matter what me and Areeq said, we could not douse out the flames of this scandalous and untrue talk.
Areeq on the other hand was bewildered and hurt. She just couldn't understand why Ayeza was acting like this. They all looked at me for some answers. But all I could do was shake my head and join in their shock and confusion, as I didn't have the courage to tell the truth. Allah

 words,'"Verily, those who accuse chaste women, who never even think of anything touching their chastity and are good believers — are cursed in this life and in the Hereafter, and for them will be a great torment" [Quran, Chapter 24, Verse 23] rang in my ears, but I unfortunately ignored them. May Allah

 forgive me.
To escape the heat of all the gossip, Ayeza went to live with her aunt in Australia and politely declined the invitation to attend my marriage. She didn't want to come because I was getting married to Ammar who was a very close friend of Yasser's. And she didn't want to see Yasser and his new wife at my wedding.
I was slightly relieved that she excused herself from coming and whenever ".. indeed if wrong should be the weight of a mustard seed and should be within a rock or [anywhere] in the heavens or in the earth, Allah will bring it forth. Indeed, Allah is Subtle and Acquainted." [Quran, Chapter 31, Verse 19] came to my mind, I always pushed it aside.
After 2 years, we came to know that Ayeza got married to a distant cousin from her mother's side of the family, Zuhaib. There was talk that it was difficult for Ayeza's parents to convince her to marry Zuhaib. And as time passed, we started growing old.
When realization hit us that one day, we will soon meet Allah

, we joined an Islamic Studies course. As I progressed into Quran, the silent protestations that my soul had been making for the past 16 years stopped being whispers that I could ignore. As I forged on, they became so loud that I stopped hearing my own voice.
It was soon Ramadan and we started the tafseer of Surah Yusuf.
"This is a story that Allah calls the "best of narrations" in the Quran. We will see many emotions in this story. And we will see to what extent a person can go to harm the person he is jealous off", said my Quran Teacher.
I felt like someone had put a big rock on my heart. I couldn't breathe. I couldn't hear or see anything. And then I heard, as if coming from far away, the whisper of my teacher's voice reciting the words of the Quran "There was certainly in their stories a lesson for those of understanding. Never was the Qur'an a narration invented, but a confirmation of what was before it and a detailed explanation of all things and guidance and mercy for a people who believe. [Quran, Chapter 12,Verse 111]
"Truth reigns supreme! The truth will come out no matter what. If not in this world, then in the hereafter. And the innocent will be declared free and the liar will be brought forth. Let's, seek forgiveness of our sins before it's too late" and she smiled and looked at me.
I felt like all the shackles that had been holding my heart had broken free. I turned towards Areeq and said "16 years back, I read an email that Ayeza had sent you. She was telling you about this guy in her class that had proposed her and she liked him too. But she turned him down as she was already engaged to Yasser. I got very jealous that Ayeza was telling things to you but didn't share them with me. And in a fit of anger and jealousy, I told Ammar, who of course told that to Yasser. It was me who did it and all along Ayeza felt that it was you who broke her trust. I am sorry for all the pain I caused you and your family for so many years."
I could feel Areeq's eyes on me. But I had no strength to look at her. After a while, I realized that Areeq was no longer there. A wave of sadness washed over me. With difficulty, I reached home and went straight to my prayer mat seeking Allah's forgiveness and praying that somehow, I get my 2 friends back.
I woke up startled. The door bell was ringing sharply. I must have fallen asleep on the prayer mat tired and overwhelmed by the emotions that swirled in my heart. I didn't want to get up. It kept ringing. Finally, I got up and opened the door.
It was Areeq holding my favorite cake in her hands. She looked at me, smiled and thrust it forward. I couldn't move. She gently pushed me aside and came in. She put the cake down and drew me towards her and hugged me tight. I whispered "How can you forgive me"?
She whispered back, "Alhamdullilah, Allah

gave you the courage to own up and He 

gave me the strength to forgive You."
Both of us cried a lot. And now, it was time to call Ayeza. The phone rang for a long time. Finally, a sleepy voice answered the phone.
"Ayeza, ..? " I whispered.
"Who is this..Ayat?.. Ayat? Is everything alright sweety? Why are you calling at this hour? Why are you crying,.. ya rabbi.. what happened sweety? Is Ammar bhai alright?"
Worry replaced sleep in Ayeza's voice.
"No sweety, everything is alright, Alhamdullilah."
I gulped. "I need to tell you something."
Areeq kept holding my hand for as long as I spoke to her.
She just kept crying on the phone.
"Ayeza, please forgive me"  I whispered.
She said, " …but Allah planned. And Allah is the best of planners. It's okay Ayat. It was never meant to be".
Alhamdullilah, I slept like a baby that night. My heart was finally at peace and it felt light.
As I take your leave, I want to remind myself and you that Allah

will say: "This is a Day on which the truthful will profit from their truth: theirs are Gardens under which rivers flow (in Paradise) – they shall abide therein forever. Allah is pleased with them and they with Him. That is the great success (Paradise).[Quran, Chapter 5, Verse 119]
Please share your thoughts about this article in the comments section below. 🙂
Comments
comments