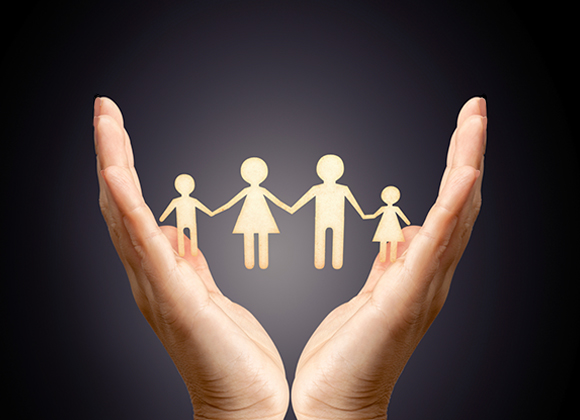 "…Allah intends for you ease and does not intend for you hardship…"(Al- Baqarah, 2:185)
Many comments under my first IOU Blog article, Tips to Deal with Toxic People from Islamic and Counseling Sources, asked for more information about toxic family members. This is a challenging topic since family ties are extremely important in Islam.
Our Prophet 

said, "The ties of blood are suspended from the Throne (of God), and say, 'Whoso doth regard us, him will God regard, and whoso doth cut us apart, him will God cut apart.'" 1
He 

also said, "Whoever believes in Allah and the Last Day, let him maintain the bonds of kinship." 2
But, what if family relationships cause us severe mental, emotional, and spiritual harm? Should we continue to suffer? In my humble opinion, Islamic teachings are not meant to cause us suffering.
Consider these two ahadith:
"Verily, this (your) religion is easy, and none shall be severe in religion but it will overcome him: he shall turn it into a stone and make it a tomb." 3
"God did not send me to be harsh, or cause harm, but He sent me to teach and make things easy." 4
If toxic family members are harming your mental, emotional and spiritual health, you need to protect yourself from harm–especially if your relationship with Allah 

is being affected:
Our Prophet 

said, "A believer is not stung from the same hole twice." 5
This article has three parts:
1) Islamic teachings about family relationships
2) Characteristics of toxic family members
3) Ideas to cope with toxic family members.
Part 1: Islamic Teachings about Family Relationships
One of the main reasons that the Prophet Muhammad 

was sent is to uphold family ties.
Before 'Umar ibn 'Absah became Muslim,  he asked the Prophet

: "With what were you sent?" He 

said: "He has sent me to uphold the ties of kinship, to break the idols and to proclaim the Oneness of Allah, not associating anything with Him." 6
In the story of Abu Sufyaan and Herculius, Herculius asked Abu Sufyan, "What does he – [meaning the Prophet

] – enjoin upon you?" Abu Sufyan said, "He enjoins us to pray, give charity, be chaste and uphold family ties." 7
Your parents must be treated with the utmost respect and kindness always.
"And We have enjoined on man (to be dutiful and good) to his parents. His mother bore him in weakness and hardship upon weakness and hardship, and his weaning is in two years. Give thanks to Me and to your parents. Unto Me is the final destination. But if they strive with you to make you join in worship with Me others that of which you have no knowledge, then obey them not, but behave with them in the world kindly, and follow the path of him who turns to Me in repentance and in obedience. Then to Me will be your return, and I shall tell you what you used to do." (Luqman, 31: 14-15)

You shall be kind to your parents. If one or both of them live to their old age in your lifetime, you shall not say to them any word of contempt nor repel them, and you shall address them in kind words. You shall lower to them the wing of humility and pray: "O Lord! Bestow on them Your blessings just as they cherished me when I was a little child." (Al-Isra, 17:23-24)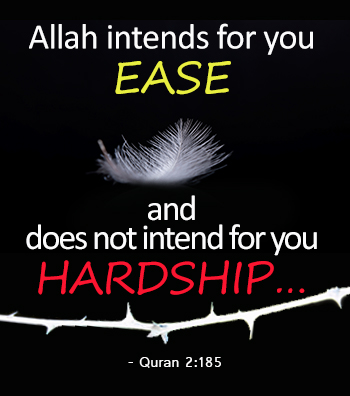 A man came to the Prophet 

and said: O Messenger of Allah! Who from amongst mankind warrants the best companionship from me? He replied: "Your mother." The man asked: Then who? So he replied: "Your mother." The man then asked: Then who? So the Prophet replied again: "Your mother." The man then asked: Then who? So he replied: "Then your father." 8
Our Prophet

also said:
"May he be disgraced! May he be disgraced! May he be disgraced, whose parents, one or both, attain old age during his lifetime, and he does not enter Paradise (by being dutiful to them)." 9
"He who wishes to enter paradise at the best gate must please his father and mother." 10
Islam teaches us to treat our children with mercy and fairness.
Allah's Messenger

kissed his grandson Hasan when a man named Al-Aqra was sitting with him. Al-Aqra said, "I have ten children and have never kissed one of them." The Prophet

looked at him and said, "Whoever is not merciful to others will not be treated mercifully." 11
The Messenger of Allah 

said: "Treat your children fairly, treat your children fairly." 12
The marriage relationship should be characterized by love, compassion, comfort and protection.
"And among Allah's signs is this: that He created for you spouses from among yourselves, so that you might find rest in them, and He has set between you love and compassion. Truly there are signs in this for people who reflect."(Ar-Rum, 30:21)
Showing kindness to your wife and family is highly rewarded.
"The believers who show the most perfect faith are those who have the best character, and the best of you are those who are the kindest to their wives and families." 13
Sa'd bin Abu-Waqqas 

reports, "I fell ill at the Farewell Pilgrimage, and the Prophet came to visit me. I said, 'O Prophet of God! I am suffering severely from the effects of illness, as you see, and I have wealth which I have none to inherit except my only daughter. Should I give two-thirds of my wealth for charity?' The Prophet said, 'No.' I said, 'Then one-half (for charity)?' The Prophet said, 'No.' I said, 'Then one-third (for charity)?' The Prophet said, 'Yes, one-third, and one-third is (also) much: verily it is better that you leave your heirs rich than that you leave them needy to beg from men. And you shall not spend anything seeking the pleasure of God except that you will (also) be rewarded for it, even for what you put into the mouth of your wife.' 14
A wife is required in Islam to treat her husband with respect and dutifulness.
I asked the Prophet

: "Who has the greatest right over a woman?" He

said: "Her husband." I said: "And who has the greatest right over a man?" He

said: "His mother." 15
"When any woman prays her five, fasts her month, guards her body and obeys her husband it is said to her: "Enter paradise from whichever of its doors you wish." 16
Kindness to relatives is an Islamic duty.
…Show kindness to parents, relatives, orphans, the needy, the neighboring kinsman and the neighbor who is not of your kind, the companion, the traveler in need, and to the slaves you own…(An-Nisa', 4:36)
Reconciliation and forgiveness are ideals that we should strive for.
Whoever pardons and makes reconciliation, his reward is due from God. (Ash-Shuraa, 42:40)
A companion said, "I never heard him (i.e. The Prophet Muhammad) giving people permission to tell a lie in anything except in (three) matters: concerning war, making peace between people, and in the conversation of a man with his wife or the conversation of a woman with her husband, for the benefit and protection of their marriage" 17
The Prophet Muhammad

said: "Shall I not inform you of something more excellent than fasting, prayer and charity?…It is putting things right between people" 18
Almost every family relationship will experience broken trust at some point. It is normal for trust levels to rise and fall over the course of a relationship. Some toxic family relationships can be repaired in the long run, but both people must be willing to work at self-growth. In the next part, we will learn about characteristics of toxic family members and ideas to cope with this kind of toxicity.
Please share your views about this article in the comments section below. We love to hear what you to say. 🙂

Comments
comments