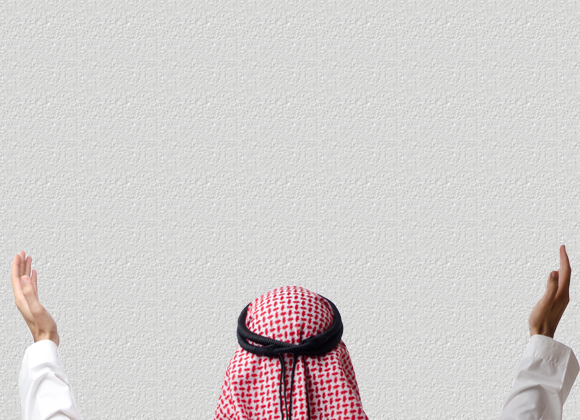 Wealth is a great blessing if earned and spent through a proper channel. Wealth does not equal disobedience – it can be used for obedience if you make the right intentions and spend it lawfully within the boundaries of Islam. A Muslim should enjoy the halaal which Allah

gives him/her and use it in obedience. A Muslim should not even conceal it from others as our Prophet

said:
"Whoever has wealth should let its effects be seen." 1
However, Allah

has reminded us of its distraction as well, as He says:
"O you who believe, do not let your wealth or your children distract you from the remembrance of Allah. As for those who do this, they are indeed the losers." 2
Unfortunately, the hearts and minds of millions of people wander only for things they don't have. Sitting in the company of poor people will actually help us to get on the right track and enable us to ponder on the blessings we have. Seeing people who are deprived of basic necessities in life will not only softens our hearts, but also make us humble and thankful to our Creator.
That's why we've been told to always look at people below us and not to fall into unremitting worldly race, because it never ends. Allah

wants us to be His grateful servants. We are in return promised of abundance. Allah

says:
"And [remember] when your Lord proclaimed, 'If you are grateful, I will surely increase you [in favor]; but if you deny, indeed, My punishment is severe." 3
Shukr means to have thankfulness, to have gratitude for the blessings by Allah

in a very powerful way. It's been contrasted with kufr which basically means "to deny". By not acknowledging the blessings we have, we are denying all those blessings. No matter how bad the circumstance turns out to be, we will always find a lot to be thankful for.
People get worried when they are afflicted with any illness or loss in wealth but fail to see the other blessings that have been piled up on them by Allah

. The messengers of Allah

were tested the most, but they were most thankful for the blessings they were allotted with.
Despite spending a long time in jail while he was innocent, when Prophet Yusuf

was asked about his state, he replied : "Allah

has been very kind to us" 4. He didn`t say, "Oh! I was innocent and yet, sent to jail ".
Similarly, Ayub 

was tested in his health and was socially boycotted by his people, yet, he remained patient and was a grateful servant of Allah 

.
Be Thankful for Everything
A person who is suffering from pain should be thankful, because today, medical science tells us that pain is a very important indicator of something going wrong in your body. There are certain diseases in which a person feels no pain and discovers the actual causative factor in the last stages (like blood cancer). This shows us that pain itself is a blessing. Had there been no pain, we would have never known the abnormality in our body and wouldn't have been cured on time.
People deprived of food have an excuse to be thankful for as well, because while staying in a state of fasting for a certain period of time, many mechanisms start functionally properly. In a state of hunger, the body removes:
Dead, dying and diseased cells,

Unwanted fatty tissue,

Trans-fatty acids,

Hardened coating of mucus on the intestinal wall,

Toxic waste matter in the lymphatic system and bloodstream,

Toxins in the spleen, liver and kidney,

Mucus from the lungs and sinuses,

Imbedded toxins in the cellular fibers and deeper organ tissues,

Deposits in the microscopic tubes responsible for nourishing brain cells and excess cholesterol amongst others. 5
The best way of paying gratitude to Allah

is by accepting the blessings in your heart and praising the Creator by tongue in your private and public lives. Lastly, don't forget to make the right use of your blessings.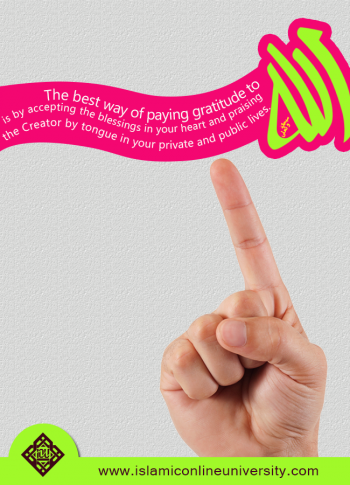 If someone is blessed with money, he should be thankful in his heart and not think that money is because of his skills or knowledge, rather its from Allah

, because there are several people, who are very skillful, yet very poor. Therefore, he needs to praise Allah

by tongue, add Alhamdulillah or masha'Allah when talking about how wealthy he is, thank Allah

His Provider, and spend his wealth for a noble cause by doing charity, which earns Allah's pleasure, and not by opening a pornography channel or a Casino, earning the anger of Allah

!
This life is not confined to just materialistic aspects but is something beyond that. As a wise person once said: "Don't Gain The World & Lose Your Soul, Wisdom Is Better Than Silver Or Gold."
What are the kind of blessings you are grateful and thankful for? Please share with us in the comments section below. We would love to hear from you. 🙂
Comments
comments