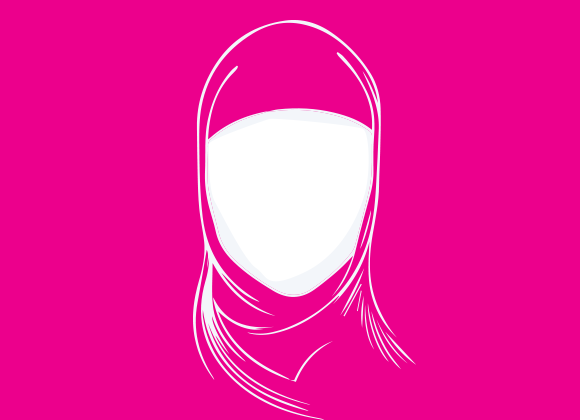 I didn't wear a hijab until I was in my early twenties, after I found out it was fard:
And tell the believing women to lower their gaze and be modest, and to display of their adornment only that which is apparent, and to draw their veils over their bosoms (An-Nur 24:31)
So, when my then four year old daughter expressed interest in wearing a hijab to school, I was pleasantly surprised! Since then, I have had many people ask me how my daughter proudly wears her hijab to a public school, and my answer is simple: because she wants to wear one! That's right- I have never forced her to wear a hijab to school, it has always been her decision.
Although I have never directly told my daughter to wear a hijab to school, there may have been some actions I have taken that have influenced her decision about wearing a hijab to school.
Be a ROLE MODEL:
As soon as my daughter approached me about wearing a hijab, I had to remind her that wearing a hijab at such a young age is not obligatory, for it is only fard once a female reaches puberty. However, my daughter still insisted in wearing the hijab because her "mommy wears one." That's when I realized that my daughter noticed me wearing a hijab every time I left the home, and therefore, she mentally noted that mom wears a hijab when out in public, and wanted to imitate me in that manner.  
Start EARLY:
The first time my daughter wore a hijab was during her first visit to a mosque when she was about 2 years old; the next time was when it was during Eid prayer, and finally she started wearing one to her Quran classes every week. By the time she reached school age, my daughter was already used to wearing a hijab, and sometimes, she even forgot she still had one on after her Quran classes!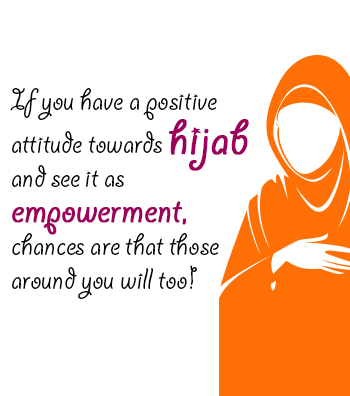 Take your daughter SHOPPING:
Even if your daughter doesn't wear a hijab on a daily basis, your daughter's first hijab will be special. Your daughter's first hijab may be for Quran class, or for when she visits the mosque; whatever the occasion, make sure her first hijab is special! To make the process memorable, take your daughter shopping for her very first hijab. Shopping can be done online or in store- have your daughter look at the selection and allow her to choose which hijab she likes best. A part of the reason why my daughter likes to wear the hijab is because she can match her hijabs with her outfits and she even has hijabs with some embellishments on them for special occasions like Eid.
Consider MATERIAL:
My main concern when my daughter told me she wanted to wear a hijab to school was comfort. I didn't want her to feel too hot in a hijab, so that's why I made sure I bought her breathable fabrics such as cotton- the last thing you want for your daughter is to be uncomfortable.
DON'T pressurize:
Nothing discourages a child from doing anything than unnecessary pressure. As I had stated previously, it is NOT obligatory (fard) for a female to wear a hijab before puberty. My daughter doesn't wear a hijab every time she leaves the house, for instance when we go for a walk or to a playground on the weekends, she does not wear a hijab, and I don't expect her too. I also refrain from comparing her to other children, because I know she is her own person. Every child will be ready at their own time, as parents it's our job to support and love our children at every stage.
Maintaining a POSITIVE ATTITUDE towards the Hijab:
When I wear the hijab myself, I wear it with pride; in fact, I feel empowered every time I wear one. I was never forced into wearing a hijab, and started practicing hijab once I studied the meaning of it, and that's where my love for hijab began. I have always educated my daughter about what hijab means to me from since she was a toddler. If you have a positive attitude towards hijab and see it as empowerment, chances are that those around you will too!
What are some ways to inculcate the love of hijab in our children? Please share your thoughts about this article in the comments section below. 🙂
Sumaira Zaheer holds a degree in Strategic Organization from the University of Alberta, and is  the blessed mother of three active children and a blogger at www.themuslimahmommy.com where she blogs about her personal experiences, gives tips and advice on womanhood, pregnancy, parenthood, and family life. Sumaira is also a writer for Productive Muslim and has written for several other online publications. You can find Sumaira on Instagram, Facebook, and Twitter where she tries to connect with other Muslimah's from around the world!
Comments
comments