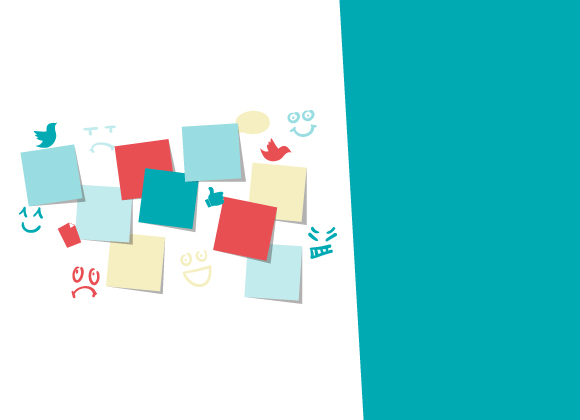 You'll never believe what just came in the mail right now….
A DVD of YOUR life! Want to have a movie night? Yay! I got popcorn, candy and sodas. Let's skip the trailers and get to the good part.
Awww….here you are crawling! Oh and there you are taking your first steps! That's SO CUTE!
Here you're disgusted because you don't like your veggies…
Potty training, chicken pox, time outs…
Okay skip, skip, skip….
First day of school…
First tooth falling off…
Oops! Finding out tooth fairies don't exist (sorry!)
Long weekends, spring breaks and summers… all the way to graduation…wow!

Those must be some really cherished memories. You smile and tear up as you relive those moments and I just sit here munching on popcorn and watching you instead of the movie!
Okay, change of plans! Let's skip to the beginning of Year 2015…
There we are… perfect!
It's January 2015 and you have that determined look on your face! You have so many plans and so many dreams! "2015 is the year people!" You announce proudly. You promise to be organized, productive, positive….
You know what? You vow to just be A-MAZING!
By June, motivation pipes down and you realize most of what you had planned is still un-done, you're falling back into old habits and well… Who cares anyway! It's summer time so let's just relax and enjoy it. And it's all fun and entertainment till the very serious month of September peeps in and you realize three quarters of the year had passed and you're still the same… staring at your 'I'm gonna be amazing' list with one eye-brow up.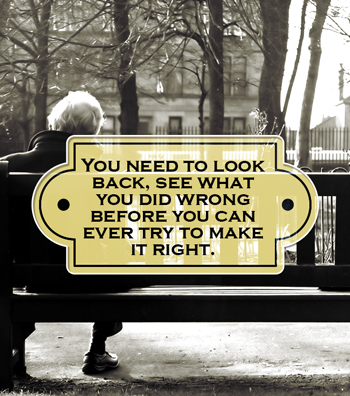 Hmm…
And before you know it, you're holding the little 2016 calendar that came as a gift with the too many pizzas you ordered and you're like, "What? It's December already?? Fine! Then 2016 is the year people!"
The screen reads "To Be Continued… (Or actually: To Be Repeated Next Year…)
You look at me, shrug, then, get up to leave.
"Hey, where you going? Come back!" I momentarily stop eating popcorn. "Give me that remote!"
The Things You Wouldn't Change
We tend to be so hard on ourselves sometimes. We tend to look at the bad and believe our worst reviews, all the while letting the good slip away. This IS NOT the story of your life. There's so much more….
Let's rewind…
Here! Pause this scene!
Look! You're sleeping peacefully, because you didn't hold grudges or maybe you made someone smile from the heart that day! Remember?
There… it's Ramadan and your tears are falling down during prayer, you prostrate and make Du'a because you know Allah is listening and you suddenly feel so close to Him, You know He's there watching over you. Would you even trade that serene moment for the world?

Pause these scenes: You're focused on your studies, swallowing your anger, holding the door for a stranger, hugging a scared child, smiling with so much love at your spouse or kids, kissing your mom's hand, running an errand for someone in need… this is all you! You've done so much good this year. You just forgot!
Go backwards and relive your story…
All this pain you've endured…
All the times you thought you failed and decided not to give up….
All the problems you've managed to solve…
All the lessons you learned through people who walked into your life to teach you something new…
All the laughter, the heartache, the surprises, the celebrations, the disappointments, and the stress. So much has happened…
And you know how I know you're already amazing? It's because you're reading this now…. And let's face it, all my readers are amazing… (Yeah, I'm just biased that way 😛 )
But the main reason you're a success is because you've been through all of this. You've fallen and gotten back up and you're ready to start again. You're amazing because you've survived!
The Things You Can't Change
I'm confused. Your life-movie is suddenly a sob-fest. What did I miss?
You've heard bad news. Things didn't go your way. You've lost a loved one. There was an accident or a downfall or an unexpected detour….
Was it something that you did wrong? If yes, then yeah, beat yourself up a little bit and then go fix it! Deal with the damage. Apologize. Seek Allah's forgiveness. Start over and do it right this time. But if it's something you can't change, if it's not a mistake or something you can control, then I'm telling you, it's destiny… it's meant to be. It's an integral part of the script, that scary or sad scene that turns events around before the happy ending.
Maybe you don't know it now… but you will find out soon. Allah does everything for a good reason. You just need to trust His choices and accept them.
The Things You Really Want To Change
If this year was just a dress rehearsal, and next year is the real thing, what would you change?
If you could go to bed right now, wake up and all your problems have suddenly disappeared, what would your life be like?
If you could do it all over again, what would you do differently?
Big questions, huh? And we rarely think of the answers because we simply save last year's file on the desktop and open a new window.
New promises. New plans. New resolutions!
Wake up and smell the promotional calendars people! It's a trap!!
You can't navigate to a better place if you don't know where you are now.
You need to look back, see what you did wrong before you can ever try to make it right.
Look back at all the good you did, and repeat the pattern that worked best for you. Maintain the habits, attitudes and the little things you did to pile up a cherished treasure of amazing memories. Look back and accept the things you can't change. Make room for them in your life. Switch stuff around and adjust to your reality peacefully. Look back and find the courage to change the things you can. It won't happen overnight, but at least, there's a starting point on your map.
You life is not scattered notes. It's all connected, flowing and perfectly managed by the One Merciful Allah. It's a beautiful book that tells your unique story… and how you've touched and changed so many lives around you.
Look back; give yourself credit for reaching this far and embrace who you are, because sometimes, it's the new things you learn about your past that can totally change your future. See the bigger picture and realize the truth of this present moment. It's not what you did, or what you will do…
It's what's in your heart right now that makes you amazing….
Tell us about something good you did this year in the comments section below. Inspire others with your story.  Sometimes one word can change someone's world! 🙂

Comments
comments