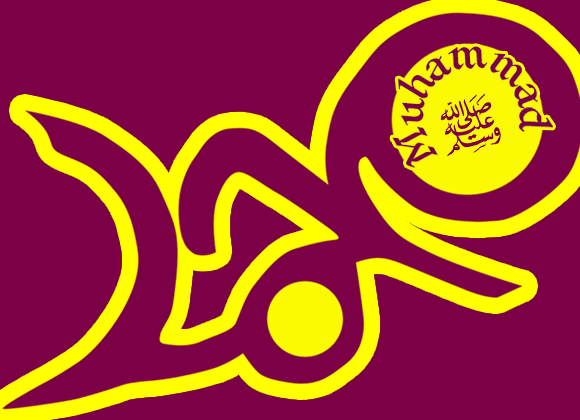 A generation ago, Islam and Muslims were looked at and treated differently. Today, the Muslim community's image has changed and is continuously changing. There are several new things the non-Muslim world is learning about Islam, sometimes through correct sources, but mostly by the misrepresentation of Islam. The general behavior of the masses today is to label an entire community, especially Islam and Muslims with a certain name tag. Islam has been in media focus continuously for decades now; so much so, that they take a bite out of Islam to sell their news. Some opinions are imposed on us, and some are propagated without verification. We have been humiliated in a few instances and few make national rules specifically for us to follow. They insult our Prophet 

and claim 'freedom of speech'. The scenario of the Muslim ummah is like few separated armed soldiers in the middle of showering arrows; and the irony is, they don't know how to use their weapons. It's becoming tougher by the day for us to protect our children from this hostile environment. Hence, we need to equip ourselves with necessary skills to live in this world of vibrant emotions, which question our faith and our existence everyday. 
Always, in the quest to find how to handle tough situations, recalling the sunnah is the correct direction to look into. How did our Prophet

 react to the humiliations he was subjected to? Or in other words, how would he have reacted to such global humiliations today? Let's take a glimpse.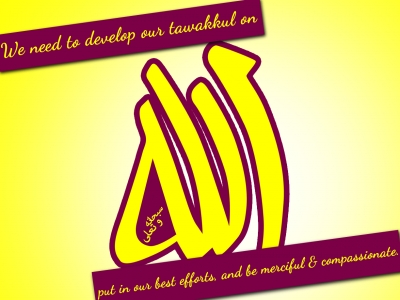 They call it "The Year of Grief", in the biography of Prophet

. He lost the two most important (emotional and political) supports in his life, Khadeeja
 and Abu Talib, and faced two of the most harshest conditions (of opposition) he was subjected to ever in his life (persecution in Makkah and expulsion from Taif), in that year. He was broken from inside. He was so devastated after the final subjugation of the year (return from Taif) that he wasn't in his senses on his way away from Ta'if. In a response to Aishah's
 question, he

 mentions,
" I did not come back to myself until I was at Qarn Ath-Tha' aalib. I then raised my head…:" (Qarn Ath-Tha' aalib is today's As-Sail Al-Kabeer; it is the Meeqaat – place to stop enter into the inviolable state of being a pilgrim – for the people of An-Najd). When he supplicated to Allah

, Jibreel

 came with the Angel of Mountains. He

 was then given an offer of crushing the people of Makkah between the two mountains if he willed. Can we imagine anybody acting with mercy and compassion in such a situation with so much power at his disposal?
He 

refused the offer and said "No, rather I will proceed slowly (and patiently and deliberately) with them. I instead hope that Allah

will bring out from their progeny those who will worship Allah 

alone, without associating anything (i.e., any partner) with Him." 1 
In the details of this trip, it is also found that he

 rejected Zaid bin Harithah's

 suggestion to leave both Makkah and Ta'if and go to some other land where such difficulties weren't faced. He

 refused his suggestion with an answer overflowing with tawak'Allah (Trust in Allah). He

 said:
 O Zaid, indeed Allah will provide relief and a way out from (the situation) you see (right now). And indeed, Allah will support and help His religion, and will grant victory to His Prophet 2
Do we understand the meaning of crushing between the mountains? A punishments (azaab) from Allah

which He previously gave to the people of Loot, Nooh, Thamood, Fir'aun and Shoaib. It was about to befall on people of Makkah and the Prophet

stopped it in his year of grief. The reason: his mercy and compassion. He

 neither chose to punish them (Makkans), nor intended to abandon them. He had a hope that Allah 

will bring a better people from the progeny of Makkans who will worship Him 

alone. Today, we see the flag of tawheed waving high in the skies of the whole country. Not even a single chance is given to deviate, even in the case of the grave of their kings. Sadly, our response to a simple frown from a disbeliever is to abandon him completely.
The Prophet's

 mission was to spread Islam, and he was doing it with a vision. He did not blame others for the slow success of the mission. Rather, he supplicated to Allah 

regarding his weakness and confirmed that he will never lose hope in Him

and will continue to please Him

. The supplication below is worth taking a lesson on how to behave in times of distress. He 

 supplicated:
O Allah, to You do I complain of the weakening of my strength, of my few options, of the way people humiliate me, O Most- Merciful of the merciful ones, You are the Lord of the weak ones, and You are my Lord. To whom will You entrust me? To a distant (stranger) who will show me unwelcoming face, or to an enemy, whom You have given control over my situation? If You are not angry with me then I do not mind, though safety from You is easier for me. I seek refuge with the Light of Your Face, which brings light to darkness, and upon which the affairs of the world and the Hereafter become right – from Your anger descending upon me, or Your displeasure befalling me. I will continue to seek Your Pleasure, until You become pleased (with Me). And there is neither might nor power except with You. 3
Mercy and compassion are two wings we fly on in calling others towards Islam. The same two emotions towards our brethren can save us from disunity as well. We as Muslims, are subjugated multiple times in the name of terrorism and followers of an "oppressive" religion, yet we give little attention to how our role model had handled the situation of his own belittlement for half of his life.
Aren't the people whom we despise, the same to whom we need to give dawah (call to Islam) to? Aren't we supposed to do our job (of calling them to Islam) rather than complaining of them doing their job of mocking Islam? How can we make them respect our sentiments when they don't respect our religion and God?
Aren't the people whom we despise, the same to whom we need to give dawah (call to Islam) to?
We on the other hand, are very shy to introduce Islam and tawheed to non-Muslims, complain a lot, do not review ourselves, hardly give our best and rely on Allah

, lose hope quickly, forget our ultimate goal and deviate to displease Allah

.  
The irony is that we now think that enemies of Islam (or their progeny) can never be guided to the straight path by Allah

hence, we never think of them as potential Muslims. We need to develop our tawakkul on Allah

, put in our best efforts, and be merciful and compassionate.  These are my thoughts but I would love to read what you think about this? What do you think has been missing among us?  Leave a comment below! 
 Zaad Al-Ma'ad, 2/6 ↩
 As-Seerah An-Nabawiyyah As-Saheehah (1/186) ↩
Comments
comments